DOrSU, NBK Cooperative Partner to Empower Cooperatives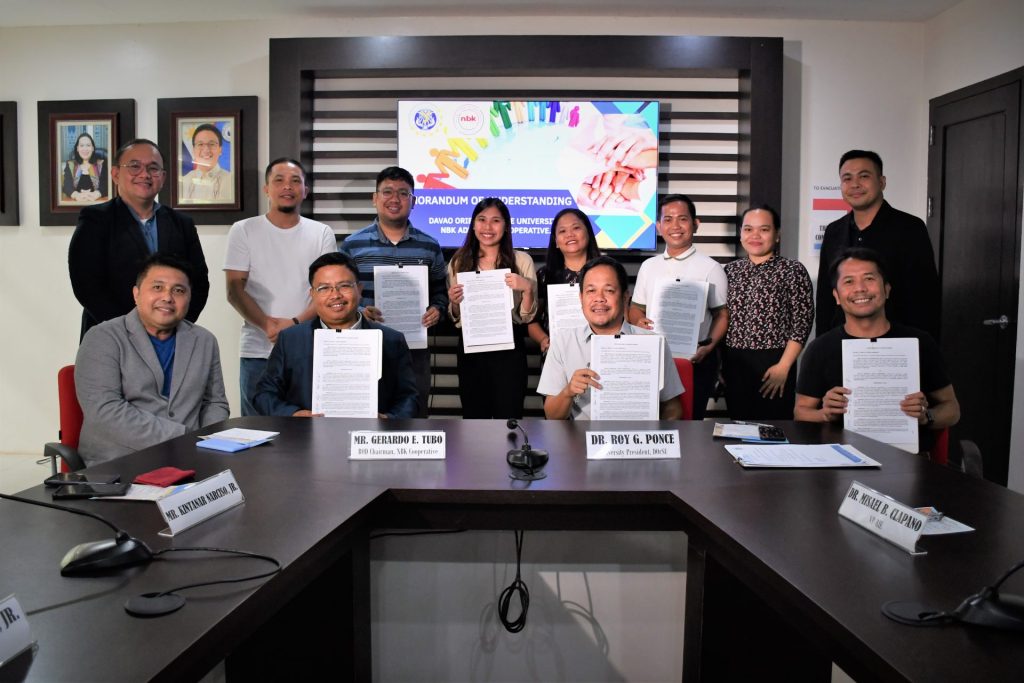 Mati, Philippines – Davao Oriental State University (DOrSU) and NBK Cooperative have partnered to strengthen cooperatives in the region. With signing a Memorandum of Understanding (MOU) today, July 3, the collaboration aims to enhance cooperative operations, strategies, and outcomes for local organizations.
As part of the agreement, DOrSU will support NBK Cooperative in accrediting trainers and providing access to diverse educational programs. This initiative ensures that trainers remain updated on industry trends and best practices.
The partnership between NBK Cooperative and DOrSU is positioned to positively impact the growth and development of cooperatives, businesses, and organizations in the region.
"The collaboration between NBK Cooperative and DOrSU holds immense significance for the future progress of cooperatives in our region," emphasized the NBK Cooperative's BOD Chairman Mr. Gerardo E. Tubo. Echoing the statement, DOrSU President Roy G. Ponce expressed confidence, stating, "NBK's unwavering commitment to its mission is truly inspiring, and I am optimistic about the success of our partnership."
With their combined strengths and resources, DOrSU and NBK Cooperative are ready to drive substantial advancements in regional cooperative development. (DOrSU PIO)