DOrSU-SIC culminates 26th Founding Anniversary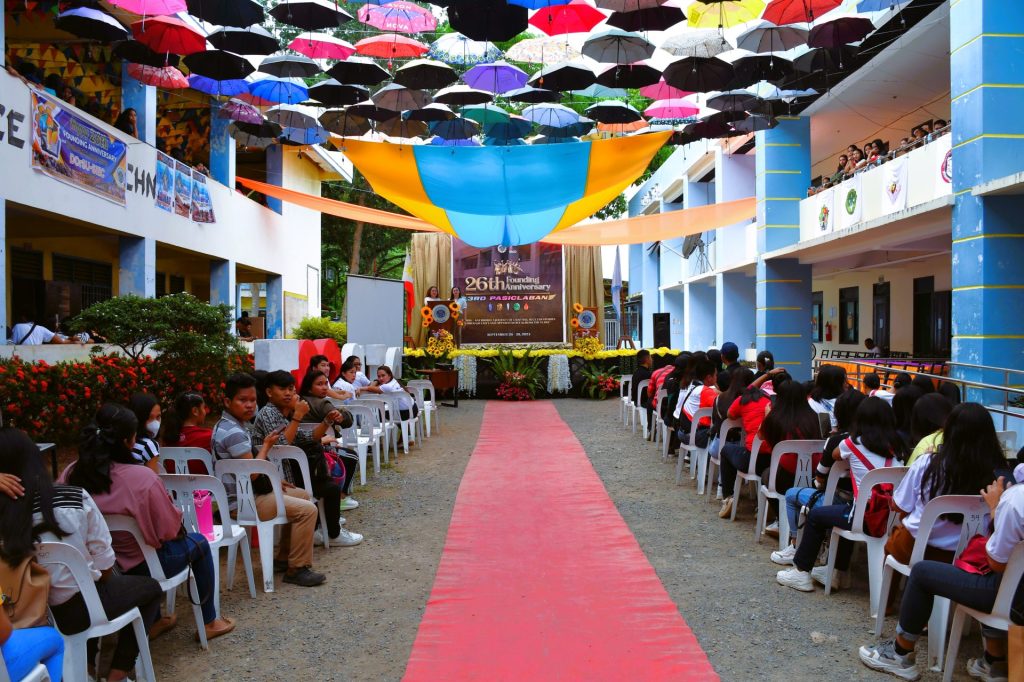 The Davao Oriental State University – San Isidro Campus (DOrSU – SIC) bustled with activity as it culminated its weeklong celebration of the 26th founding anniversary from September 26 to 28.
One of the most heartwarming moments was when the DOrSU Song resonated through the grounds, with the voices of faculty, staff, and students harmoniously blending, emphasizing the event's sense of unity.
In her introductory remarks, Ms. Caryn Sifuentes set the tone for the day. She discussed the steadfast commitment of individuals who have contributed to its success throughout the years. She expressed gratitude and pleasure for the institution's enduring heritage.
The celebration gained added significance with the presence of Hon. Justina MB. Yu, Former Mayor of LGU-San Isidro. In her message, she emphasized the value of giving back to the institution that has made such a significant impact on many people's lives. She reminded everyone of the impact an institution like the DOrSU-San Isidro Campus can have on a community. She urged everyone not to forget their roots, saying, "When you graduate, do not leave San Isidro completely; come back and serve it."
Dr. Roy G. Ponce, in his address to the gathering, expressed his gratitude for the generosity of the Yu family, who donated the land on which the campus stands. He underscored the importance of their support, not only for the extension campus but also for the entire DOrSU community. Dr. Ponce also highlighted the significance of extension campuses like DOrSU – SIC, as students do not need to spend much money on transportation and boarding houses, allowing students to focus more on their studies.
The celebration reached its zenith when the DOrSU-San Isidro faculty and staff took the stage, showcasing their talents with an energetic dance performance. The lively moves of the educators added a touch of joy to the festivities.
As the day drew to a close, Dr. Elven R. Bugwak, the San Isidro Campus administrator, delivered his closing remarks. He extended his heartfelt gratitude to everyone who had tirelessly supported the institution over the years. His words of appreciation encapsulated the spirit of the day — a sense of community and dedication to a shared vision of education and service.
The 26th founding anniversary of the DOrSU-San Isidro Campus was not just a celebration of time passed but also a reaffirmation of the institution's enduring commitment to nurturing minds and serving communities. As the sun set on this memorable day, it left behind the warm glow of a close-knit academic family that continues to make a positive impact on the lives of many. (DOrSU PIO)