Davao Oriental's Mining Concerns Spark Stakeholder Discussion; DOrSU President Advocates 'Regenerative Mining' as Viable Solution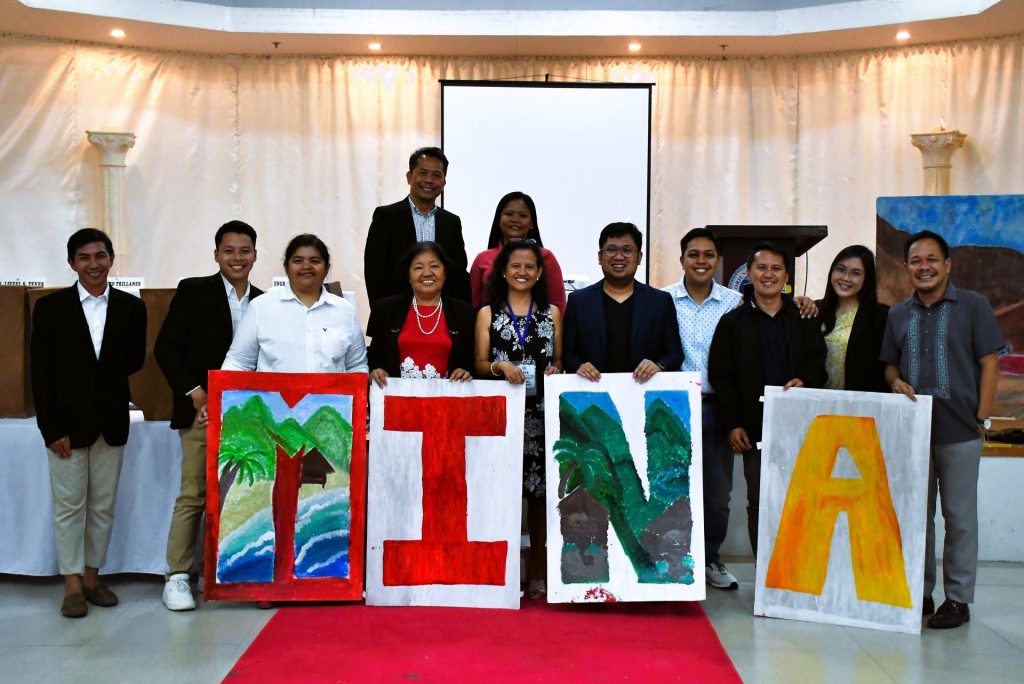 In response to growing concerns over mining practices in Davao Oriental, MINA: A Forum on the Future of Mining in Davao Oriental was initiated, bringing together Mining industry stakeholders, environmental experts, and government representatives to address the pressing issue. Amidst this dialogue, the President of Davao Oriental State University (DOrSU) proposed 'Regenerative Mining' as a viable solution to mitigate the environmental impact of mining operations.
In his address, President Ponce introduced the concept of regenerative mining as a transformative vision for the mining industry. He explained the concept as a transformative vision for the mining industry, emphasizing its potential to strike a balance between economic development and environmental preservation.
Regenerative mining, President Ponce said, entails actively restoring and replenishing natural resources and ecosystems impacted by mining activities, making it a sustainable approach to mining.
The proposal garnered strong support from various stakeholders, who recognized the potential of regenerative mining to revolutionize the mining industry. By incorporating foresight and systems thinking, mining operations could proactively address environmental challenges, including climate change.
President Ponce's proposal gained significance in the context of Davao Oriental's critical decision-making regarding its natural resources. As the region stands at a crossroads, the exploration of regenerative mining represents a promising pathway toward a sustainable future.
The afternoon session of the conference delved into other critical aspects of mining, including environmental protection and disaster management. Ms. Lotis R. Labial, Resident Manager of ARC Nickel Resources Inc., shared insights on "Environmental Protection in the Mining Industry: Managing Potential Environmental Impacts on Water Quality." Emily S. Antonio, Ph. D., a researcher from Davao Oriental State University, presented "State of the Rivers and Community Views in Banaybanay," shedding light on the perspectives of local communities.
Decibel V. Faustino-Eslava, Ph. D., from UP-LB SESAM, addressed the vital issue of "Management of Geohazards and Potential Disasters During & After Mining," highlighting the significance of proactive measures to mitigate risks. Chito Trillanes from the Ecology Ministry of Tandag shared lessons learned from the CarcanMadCarlan Experience, underscoring the importance of community involvement and local knowledge in sustainable mining practices.
Throughout the conference, reactors, including Banaybanay Vice Mayor Liezel S. Teves, Provincial ENRO Dolores Valdesco, and Ms. Antonette Rita Marie Blanco, representing DOST-XI Director Dr. Anthony Sales, contributed valuable insights and responses, fostering a spirit of collaboration between various stakeholders.
In his synthesis and closing message, Jhonnel P. Villegas, MSc, Director of DOrSU Research, emphasized the importance of collective efforts and constructive platforms to shape a more sustainable and regenerative future for mining in Davao Oriental and beyond. DOrSU's commitment to pursuing Regenerative Futures demonstrates its readiness to lead the way toward a more environmentally conscious and responsible mining industry.
The stakeholders' convergence was a significant step towards fostering sustainable mining practices in Davao Oriental, demonstrating the commitment of all parties to address concerns and chart a path toward a more sustainable and responsible future for the region's mining activities.