DOrSU President delivers a speech in ICO-KPTEP, emphasizes the role of education against climate change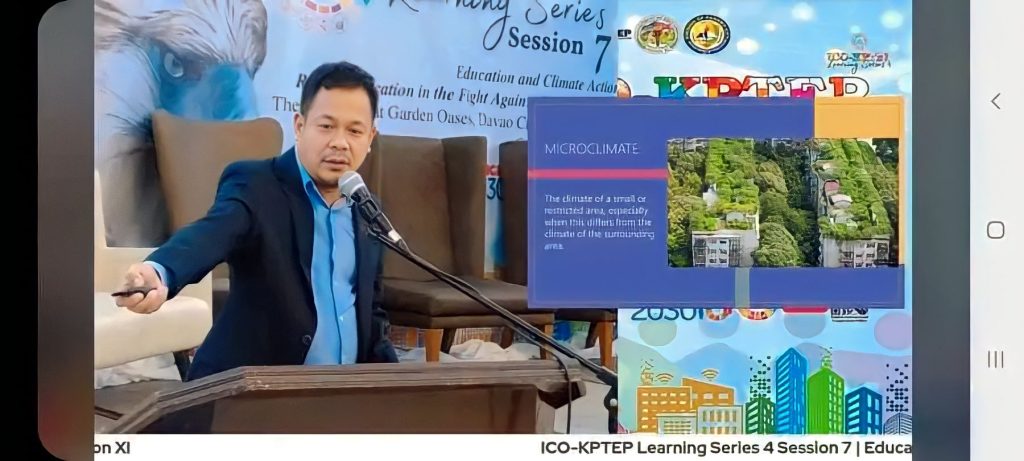 DOrSU President Dr. Roy G. Ponce shared his speech about the role of education in the fight against climate change during the International Cooperation Office (ICO) and the Korea-Philippines Teacher Exchange Programme (KPTEP) Learning Series 4, addressing it to the educational leaders of DepEd Region XI today, September 29, 2022, at the Ritz Hotel at Garden Oases, Davao City, Davao Del Sur, live streamed via DepEd Philippines Facebook Page.
The Urban Heat Island Effect, caused by surfaces that absorb and hold heat, poor ventilation, and lack of vegetation, and other environmental issues, were discussed by President Ponce.
President Ponce then proposed transforming schools into "cool" urban islands as feasible climate mitigation and adaptation strategy and provided a realistic model of contemporary climate change.
He also stressed the importance of teaching students how to grow their food, using vegetation as a bioshield against toxins and airborne viruses, and taking small steps when solving big problems like climate change.
This endeavor of President Ponce advances the university's vision of becoming a Smart Regenerative Futures University.