DOrSU joins CSC Celebration; conducts free Pap smear, flu vax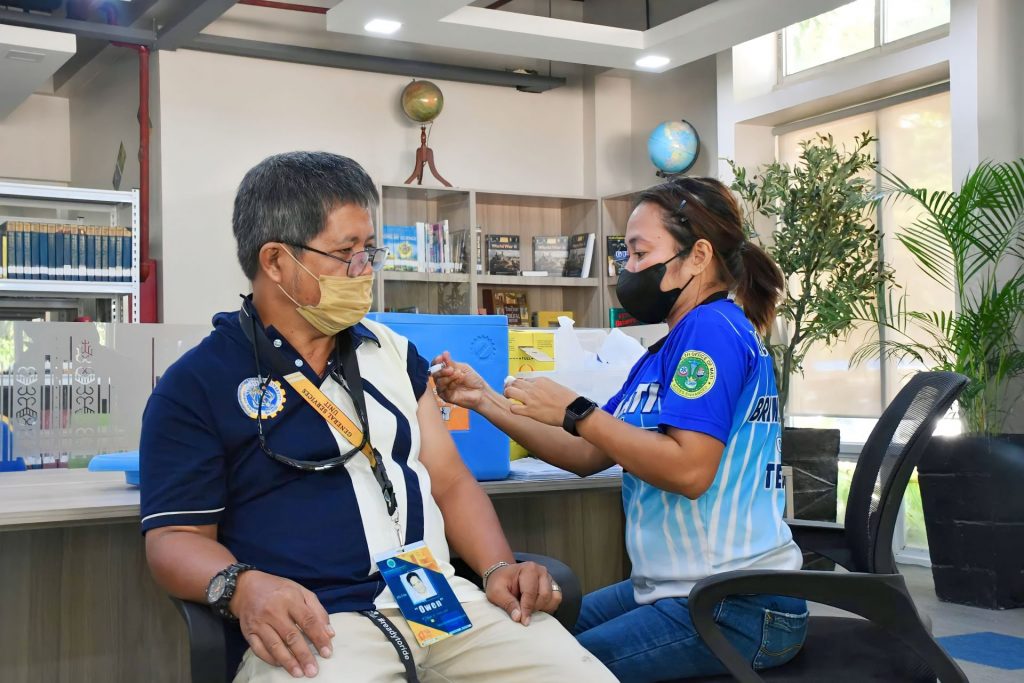 The Davao Oriental State University offered free flu vaccines to all employees and free Pap smear to women as part of the Civil Service Commission (CSC) Month celebration this September 2022.
DOrSU President Dr. Roy G. Ponce stated that this initiative of the Human Resource Management Office, carried out in collaboration with the University's Health Services Unit and City Health Office (Mati), is to help employees maintain their wellness while engaging in daily transactions of the university.
In lieu of the annual check-up, free flu vaccination prevents employees from seasonal influenza viruses that cause illness, allowing them to continue providing high-quality services.
Pap smear, on the other hand, helps women's early detection of cervical cancer for a greater chance of a cure.
DOrSU is also conducting a Zumba dance workout this month every Thursday since September 8, 2022.