DOrSU – INAHS holds mock board exam for graduating students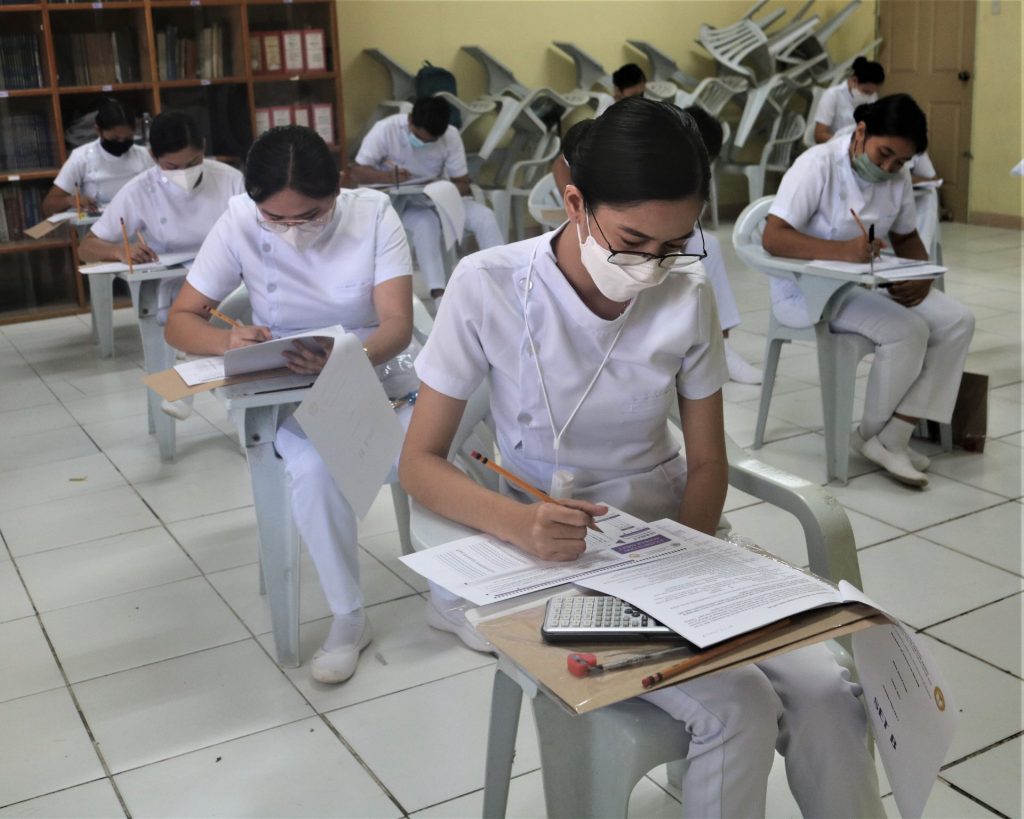 The Institute of Nursing and Allied Health Sciences (INAHS) held its first day of mock board exam on June 16, 2022.
"This two-day mock board exam will better prepare the students for the actual board exam." INAHS Dean Michelle Suzanne L. Tabotabo answered when asked about the purpose of the mock board exam.
"From our perspective, this is really helpful since it acquaints us with the processes in taking the PNLE. We already have an idea on what to do during the exam," mock board examinee Glenda Mae A. Ruaza remarked.
Dean Tabotabo said the upcoming exam will be challenging for this batch given the pandemic, but she emphasized that they will do what they can to help and assist students in passing the board exam.
This year's next Philippine Nurse Licensure Examination (PNLE) will be held in November.