DOrSU signs MoA with DHSUD XI for Land Use and Infrastructure Plan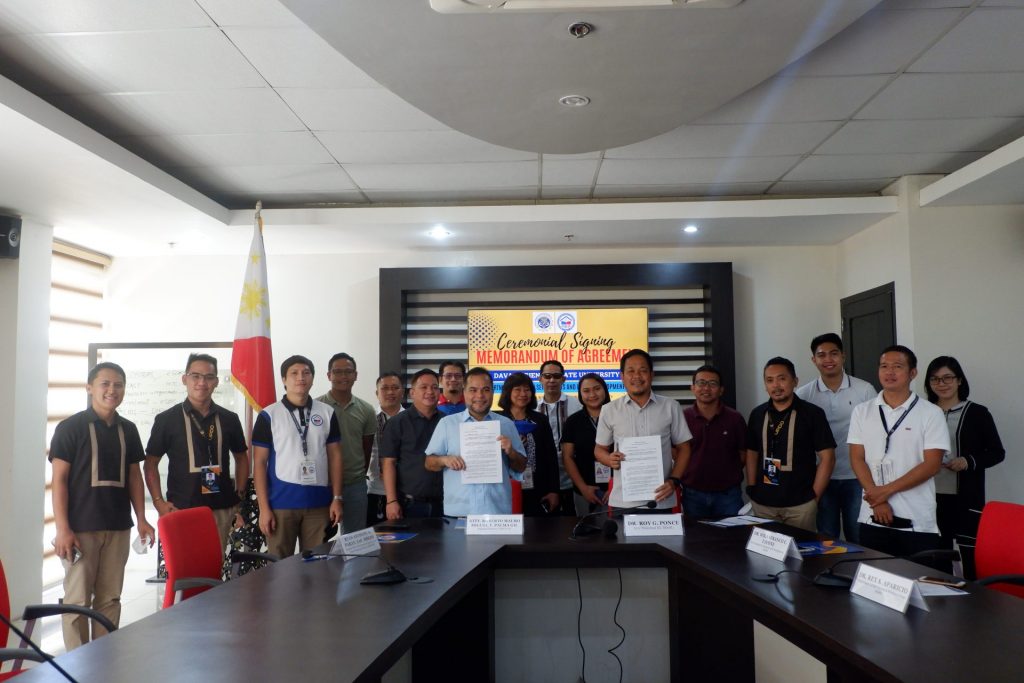 DOrSU President Roy G. Ponce signed a Memorandum of Agreement (MoA) with the Department of Human Settlements and Urban Development XI (DHSUD) for the university's Land Use Development and Infrastructure Plan (LUDIP) today, April 18, 2022, at the University Boardroom.
In the memorandum, DHSUD will provide support and guidance to the University through facilitating workshops and assisting the Technical Working Group (TWG) in the formulation, and review of the plan, as well as all other activities related to the project's support.
Atty. Roberto Mauro Miguel T. Palma Gil, Regional Director of DHSUD XI, has expressed his commitment on these matters. He said that DHSUD will designate point persons to ensure that project activities are properly coordinated with the technical working group (TWG).
As partner, Davao Oriental State University agreed to organize, and mobilize a TWG to carry out the project according to the agreed-upon methodology and work plan.
President Ponce conveyed his commitment for the university's collaboration with DHSUD.