DOrSU, UP eye partnership for 'Tuklas Lunas' Project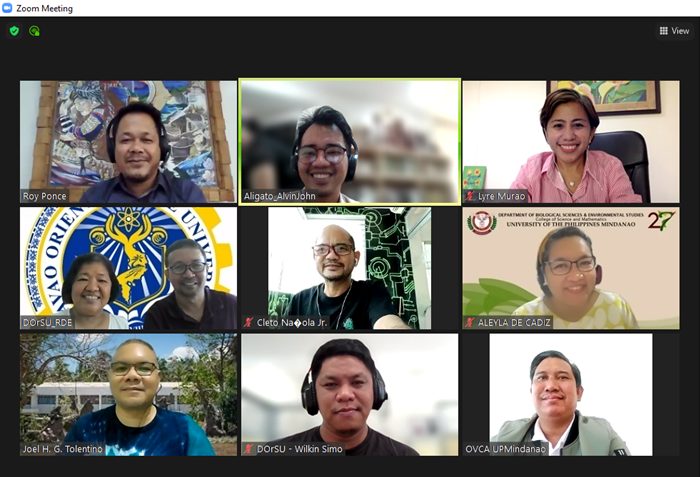 DOrSU President Dr. Roy G. Ponce and UP Chancellor Dr. Lyre Murao agreed to collaborate on the Tuklas Lunas project during today's online meeting between UP-Mindanao and DOrSU on July 7, 2022.
DOrSU President Ponce expressed his interest in the partnership during the meeting, particularly in indigenous culture, marine research, and biodiversity conservation.
"DOrSU is positioning itself as a Smart regenerative futures university, so I think this collaboration is timely and relevant." President Ponce said.
He continued by discussing how DOrSU played a crucial role in Mount Hamiguitan's recognition as a World Heritage Site.
His remarks led UP Chancellor Murao to list certain areas of agreement where UP and DOrSU may collaborate as research partners.
"UP and DOrSU are similar in some aspects in biodiversity, natural products, marine, indigenous knowledge and culture, and agricultural technology." UP Chancellor Murao said after discussing "Tuklas Lunas."
"Tuklas Lunas" is a program of the DOST-Philippine Council for Health Research and Development which seeks to create trustworthy and reasonably priced medicines sourced from the country's biodiversity.