Weevil Species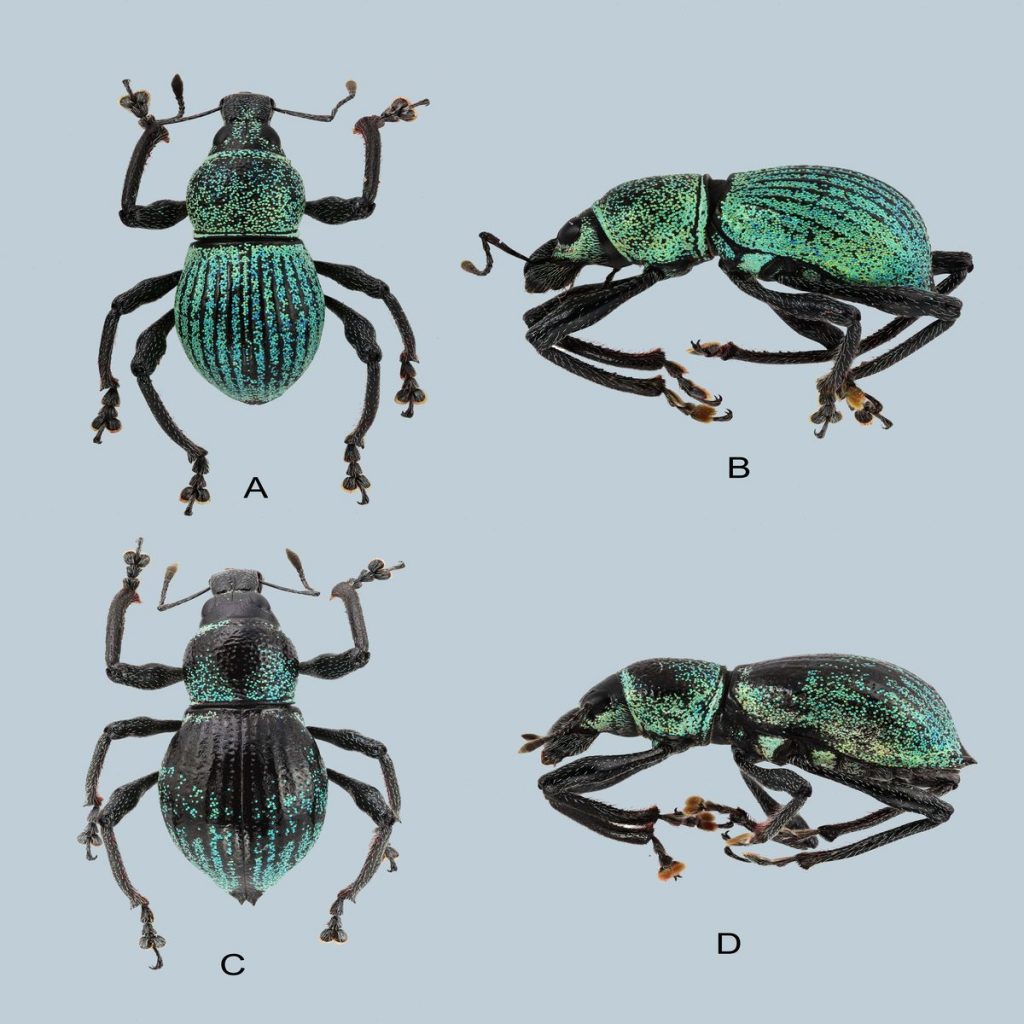 Scientific Name: Metapocyrtus poncei
The new species of weevil was collected in an open secondary forest in San Isidro, Davao Oriental at an elevation ~ 400m.
The beetle resembles the elytral markings of Metapocyrtus (Orthocyrtus) hirakui Cabras, Medina & Bollino, 2021 and Metapocyrtus s.s. pseudahirakui Cabras & Medina, 2021 both discovered from Bukidnon, Mindanao. However, it has a unique pronotum fully covered in scales, elytra with longitudinal scaly stripes, full scales in the lateral sides, and with rounded apex. The female was also observed to have a short acute black spine at the apex of each elytron.
The specific epithet is named after Dr. Roy Ponce, the president of Davao Oriental State University (Philippines) for his contribution in advancing biodiversity research in Davao Oriental.