Lina's Sunbird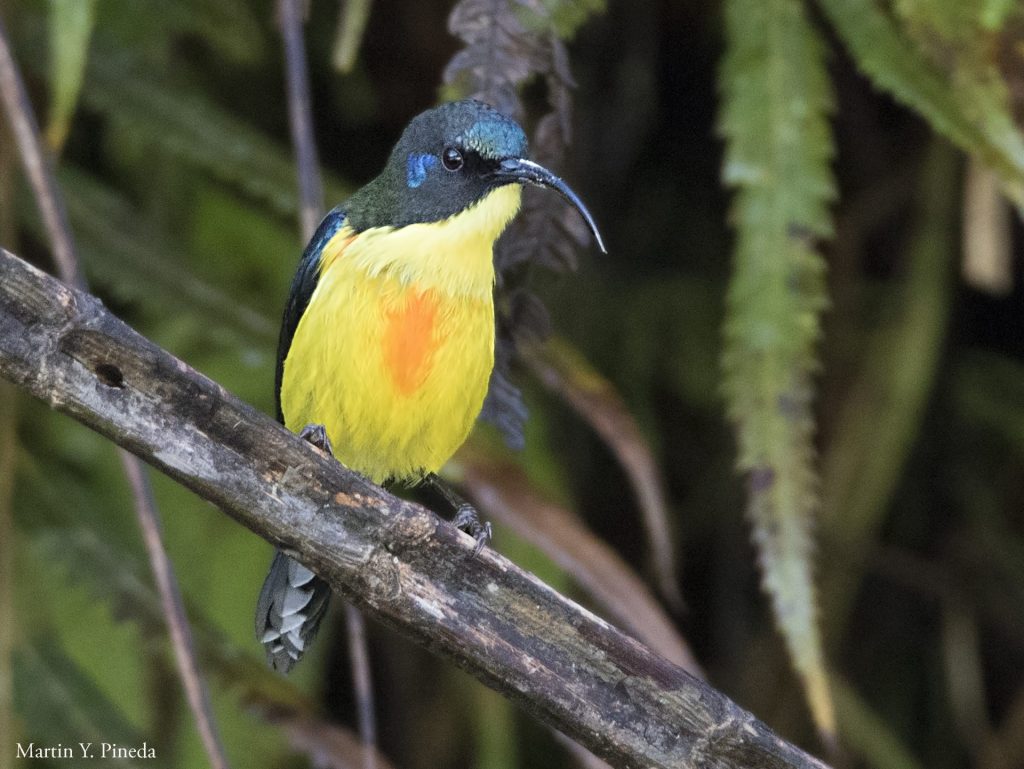 Scientific Name: Aethopyga linaraborae
Lina's sunbird is a species of bird in the family Nectariniidae . It is endemic to mountains in Eastern Mindanao. It is one of the most striking sunbirds in the country with the males having iridescent blue color and orange spot on its yellow breast. It is named after Dioscoro S. Rabor's wife, Lina.
Its natural habitat is tropical moist montane forest above 1000 m.
With its extremely small range, and threats brought about by habitat loss, it is now classified as Near Threatened species.