Flame-crowned Flowerpecker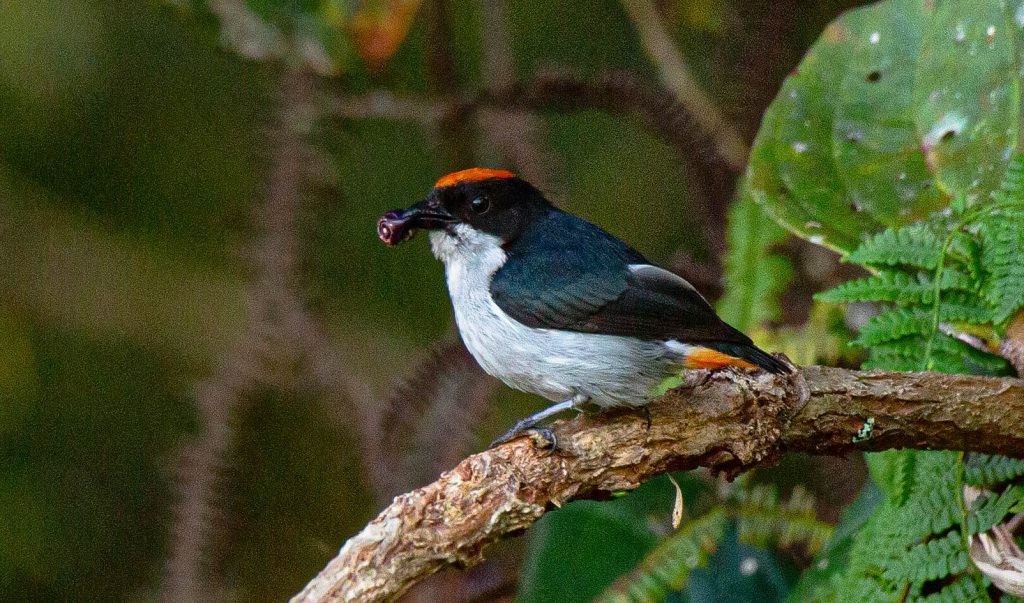 Scientific Name: Dicaeum kampalili
This uncommon endemic flowerpecker is found in the mossy montane forest and forest edge in Mindanao.
Its scientific name is named after Mt. Kampalili located between the municipalities of Manay and Caraga.
Sightings of Flame-crowned flowerpecker has been recorded in Sitio Maglahos in Barangay Pichon, Caraga, an ancestral domain of the Mandaya tribe.