Rafflesia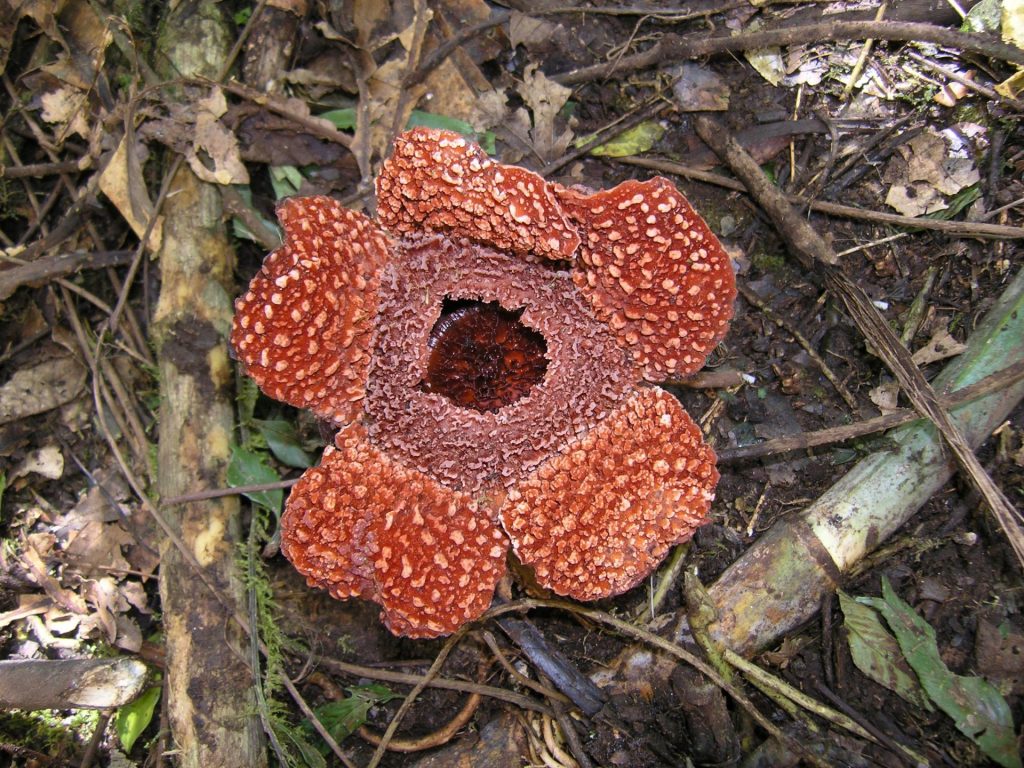 Scientific Name: Rafflesia verrucosa
Rafflesia verrucosa is presently known only in the high elevation forest of Mt. Kampalili, in Eastern Mindanao.
This is the 2nd smallest Rafflesia species in the Philippines, and the first small-flowered Rafflesia from Mindanao, sharing the island with two large-flowered species R. mira and R. schadenbergiana.
Unfortunately, this peculiar flower is under threat due to human activities such as forest clearing for cultivation of abaca or cutting of rattan palms for food.