DOrSU student receives international scholarship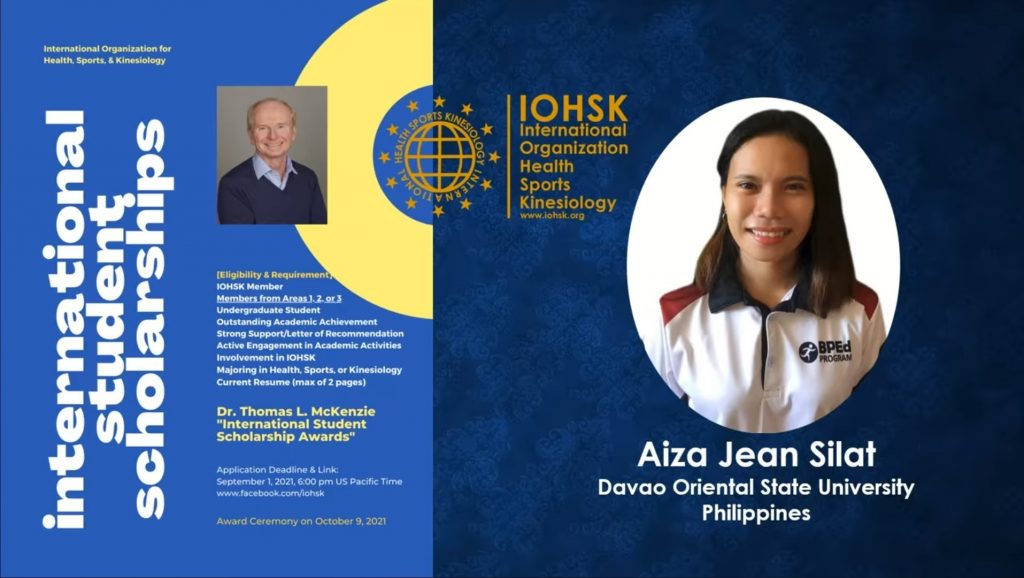 Ms. Aiza Jean L. Silat, a 4th Year Bachelor of Physical Education student of the Institute of Education and Teacher Training (IETT), is the lone recipient from the Davao Region of the Dr. Thomas L. MacKenzie International Student Scholarship.
Out of multiple applicants to the scholarship, Ms. Silat is one among only five awardees from the Philippines. She is also the only recipient from the Davao Region to receive this grant under International Organization for Health, Sports, and Kinesiology (IOHSK)
She will be receiving a financial grant to support her final year at the Davao Oriental State University (DOrSU) and is expected to contribute to improving the health, sports, and kinesiology aspects of her community.