DOrSU, TIIKM to collab for 2023 International Conference on Gender and Sexuality in Sri Lanka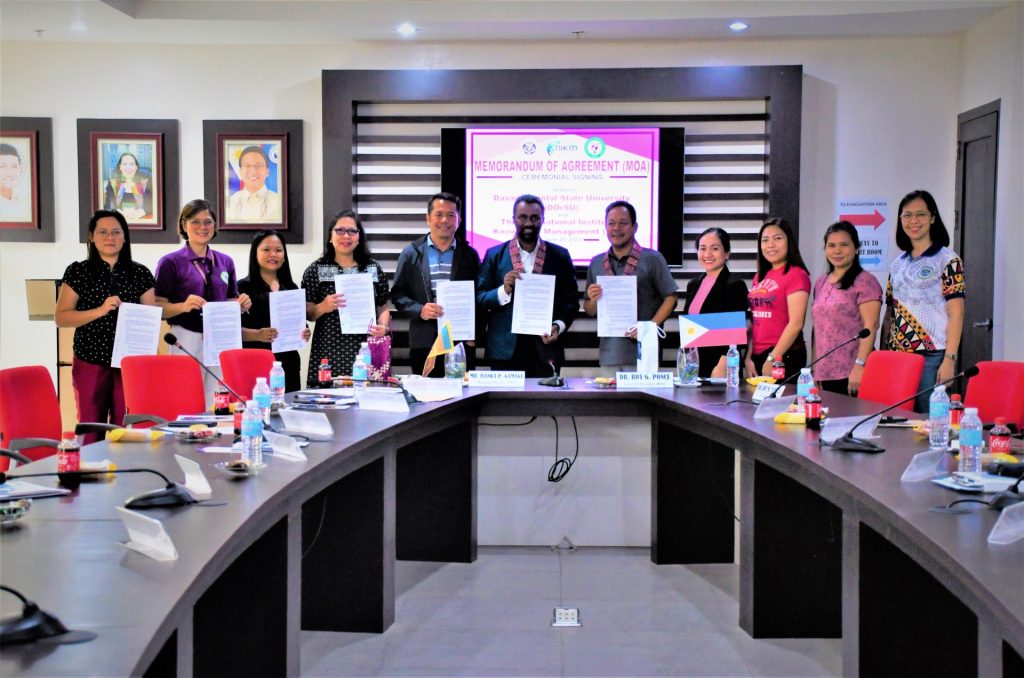 The Davao Oriental State University (DOrSU) and The International Institute of Knowledge Management (TIIKM) will partner for the 6th International Conference on Gender and Sexuality 2023 (Gender Studies 2023) in Colombo, Sri Lanka, as stipulated in the Memorandum of Agreement (MOA) between DOrSU and TIIKM, signed at the University Boardroom today, June 20. This conference will bring together experts, scholars, and activists worldwide to discuss gender equality and social progress.
TIIKM's reputation as a leading organizer of academic conferences and its dedication to promoting interdisciplinary research makes them an ideal partner for this conference in October. By joining forces, DOrSU, represented by President Roy G. Ponce, and TIIKM, represented by its co-founder and managing director Mr. Isanka P. Gamage, aim to create a platform that facilitates dialogue, knowledge exchange, and collaborative efforts, ultimately driving global progress in gender equity.
DOrSU's involvement as an academic partner is a testament to its contributions to the field of gender research and its commitment to fostering positive change. This partnership further solidifies DOrSU's reputation as an institution dedicated to understanding and addressing the complexities of gender issues.
The DOrSU-TIIKM partnership is an initiative made possible through the efforts of the University Gender Research and Resource Center.