DOST-NRCP monitors NSTEP Mindanao Projects in DOrSU, calls for proposal submission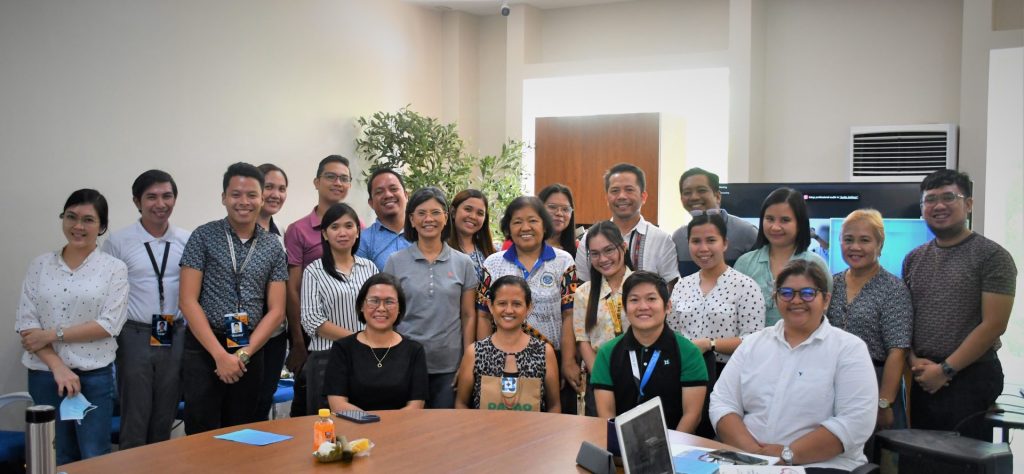 The Davao Oriental State University (DOrSU) continues to push the boundaries of scientific research as two projects funded by the Department of Science and Technology (DOST) – National Research Council of the Philippines (NRCP) Science and Technology Expert's Pool (NSTEP) Mindanao Small R&D Grant underwent thorough monitoring and evaluation.
On May 8, 2023, the project monitoring coordinator from DOST-XI, Science Research Specialist Nathanael David Abines, visited the university to assess the progress and accomplishments of the NRCP-funded projects, namely, (1) Climate Change Vulnerability Assessment and Impacts of Extreme Events on Well-being of Fishers and Other Actors in Small-scale Fisheries Value Chain, and (2) Evaluation of Sediment and Water Quality of Silted River-Marine Systems in Banaybanay, Davao Oriental: Initial Step towards Regenerative Mining, led by Prof. Edison Roi D. Macusi and Prof. Emily S. Antonio, respectively. Both project leaders presented comprehensive accounts of the projects' accomplishments and shared insights into the challenges encountered along the way.
Dr. Abines commended the researchers for their unwavering dedication to their respective projects. He emphasized the importance of their work in advancing scientific research and encouraged them to continue submitting proposals for funding through various grants offered by the DOST. Furthermore, he assured the university researchers of continued support in overcoming any project-related issues they may encounter. In conjunction with the monitoring and evaluation visit, the DOST-NRCP also encouraged university researchers to submit proposals for funding consideration. The call for proposals aims to promote innovative ideas and strengthen research initiatives, further driving scientific advancements in the region.
Expressing gratitude, Dr. Misael B. Clapano, the Vice President for Research, Innovation, and Extension, extended his appreciation to the DOST NRCP for their invaluable support. He also lauded the university researchers for their commitment to conducting timely and relevant research projects that align with the university's vision and address the needs of the community.
As part of the monitoring and evaluation visit, an on-site inspection was conducted in the Municipality of Banaybanay to gain firsthand insights into the project implemented in the area. This visit allowed officials to observe the research in action and gain a deeper understanding of the local context in which the project operates.
With the continuous support of the DOST-NRCP, DOrSU remains dedicated to its mission of conducting impactful research that advances scientific knowledge and directly contributes to the progress and betterment of society. By leading research responsive to the needs and challenges of the local community, DOrSU and its partners are fostering regenerative development and driving positive change in Davao Oriental and beyond.