𝐃𝐎𝐫𝐒𝐔 𝐒𝐞𝐧𝐝𝐬 𝐎𝐟𝐟 𝐅𝐚𝐜𝐮𝐥𝐭𝐲 𝐌𝐞𝐦𝐛𝐞𝐫, 𝐒𝐭𝐮𝐝𝐞𝐧𝐭𝐬 𝐟𝐨𝐫 𝐌𝐨𝐛𝐢𝐥𝐢𝐭𝐲 𝐏𝐫𝐨𝐠𝐫𝐚𝐦 𝐢𝐧 𝐌𝐚𝐥𝐚𝐲𝐬𝐢𝐚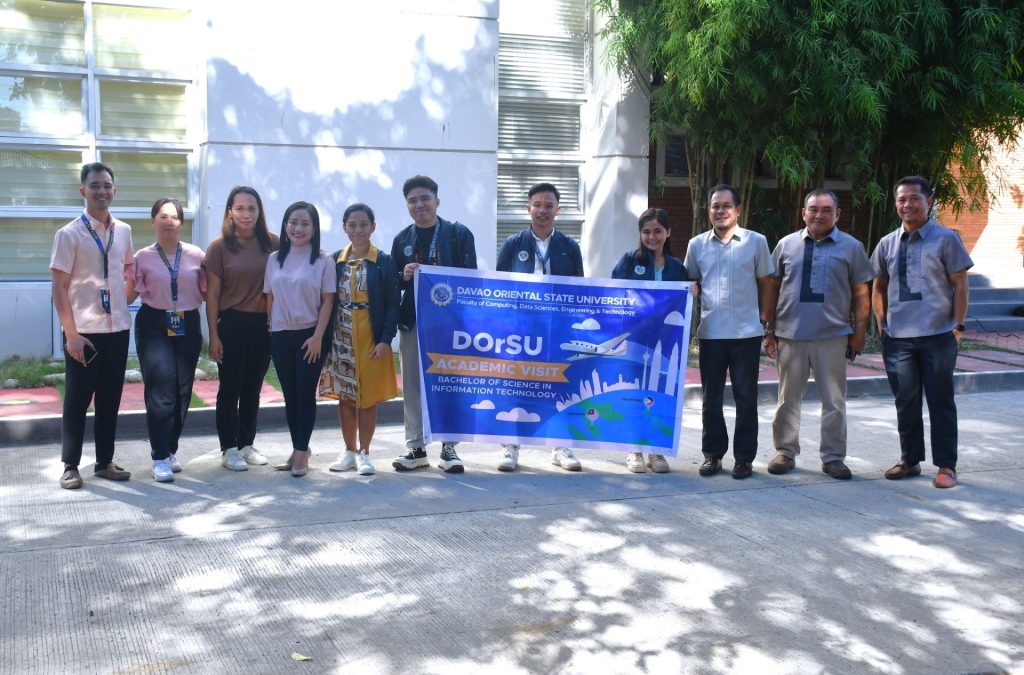 Davao Oriental State University, led by President Dr. Roy G. Ponce, is sending a group of four delegates to Universiti Teknologi Malaysia (UTM) for a week-long Mobility Program starting on November 6 and ending on November 13.
This program aims to foster cross-cultural collaboration and provide students with international experiences. The student delegates, Neilwin G. Guitguitin, Rassey L. Perez, and Abdu Rashid U. Suminguit, accompanied by Research Director Lanie B. Laureano, will immerse themselves in Malaysian culture while also engaging in academic and professional endeavors.
This short Mobility Program is part of DOrSU's ongoing commitment to nurturing global citizens and promoting international understanding. As the delegates take flight, they carry with them the hopes and expectations of the university and the promise of strengthening the bonds of friendship and cooperation between UTM and DOrSU. (DOrSU PIO)