𝐃𝐎𝐫𝐒𝐔, 𝐂𝐂𝐀𝐓𝐈𝐈 𝐅𝐨𝐫𝐠𝐞 𝐌𝐎𝐀 𝐟𝐨𝐫 𝐂𝐫𝐞𝐝𝐢𝐭 𝐓𝐫𝐚𝐧𝐬𝐟𝐞𝐫 𝐚𝐧𝐝 𝐄𝐪𝐮𝐢𝐯𝐚𝐥𝐞𝐧𝐜𝐲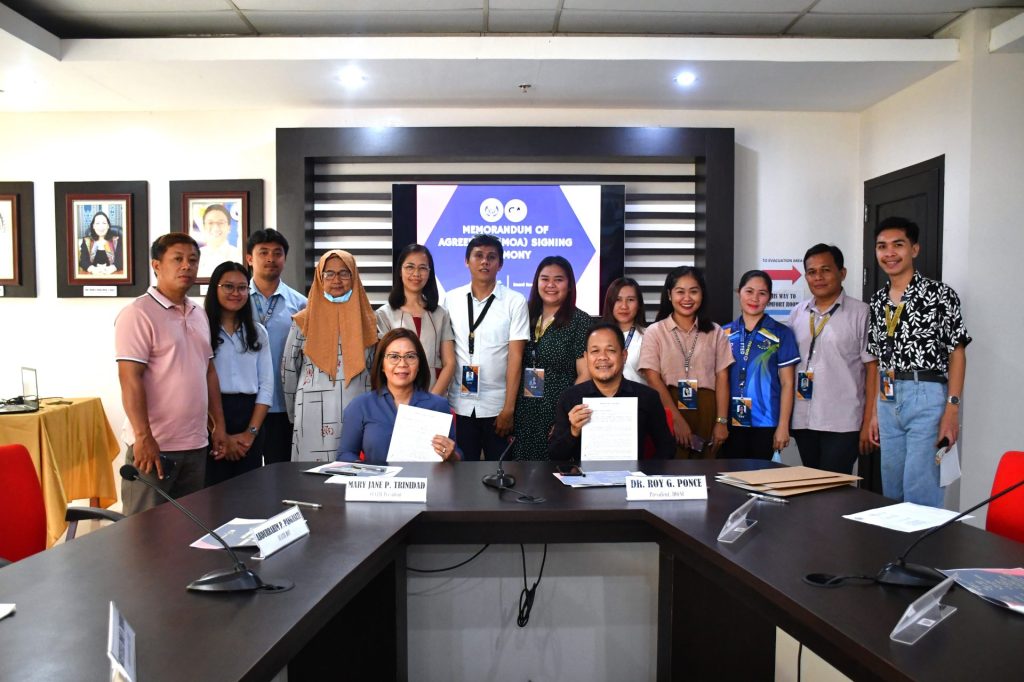 City of Mati, Davao Oriental – Davao Oriental State University (DOrSU) and Career Centre Academie and Technological Institute, Inc. (CCATII) signed a Memorandum of Agreement (MOA) today, October 18, to streamline the educational process for students by facilitating credit transfer and equivalency between the diploma programs at CCATII and DOrSU.
The MOA supports the objective of improving the accessibility and effectiveness of higher education by facilitating possibilities for easy transitions between diploma and degree programs. This collaboration highlights the institutions' dedication to education's vital function in promoting livelihoods, employment, and social progress. It is effective immediately and has a five-year term that can be extended if both parties agree.
In a joint statement, Dr. Roy G. Ponce, President of DOrSU, and Ms. Mary Jane P. Trinidad, Corporate President of CCATII, reaffirmed their commitment to expanding educational opportunities and empowering students. (DOrSU PIO)