DOrSU Faculty Member Commended for Research Presentation at National Conference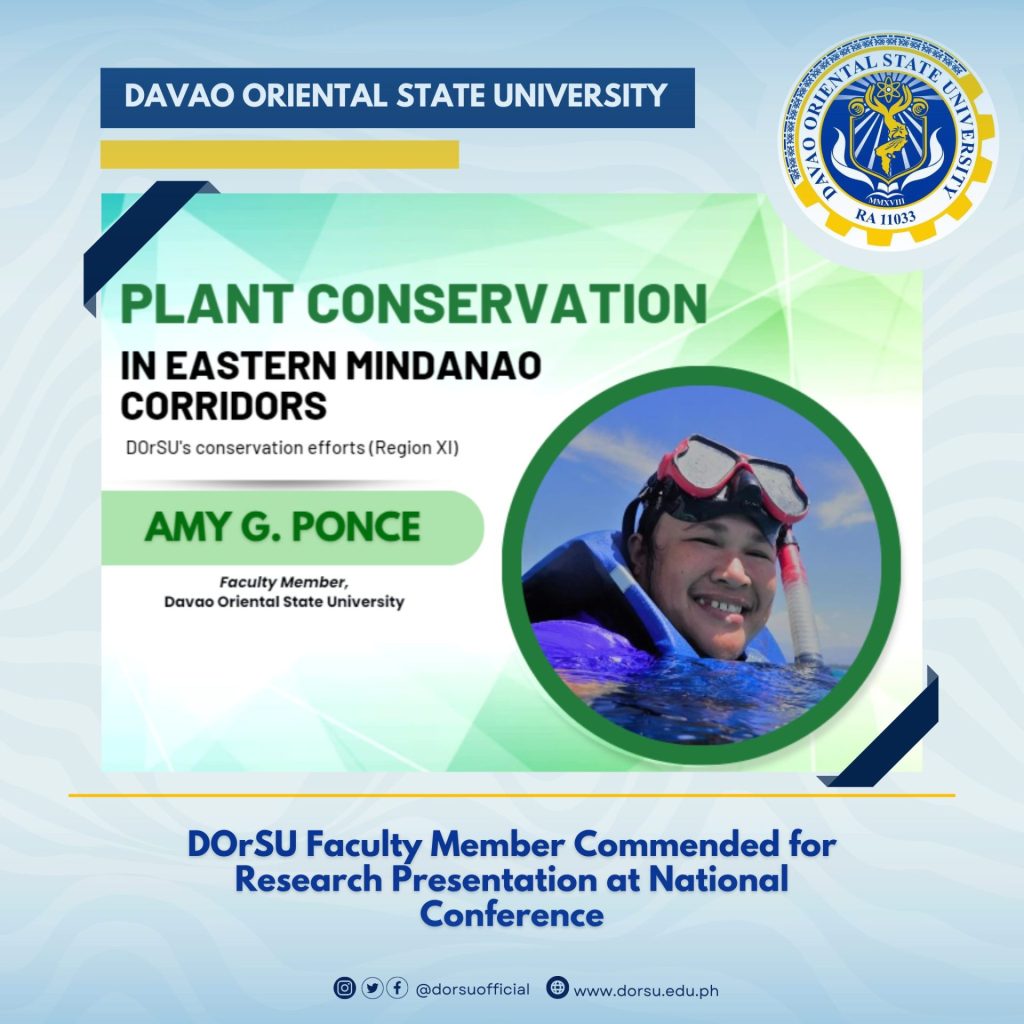 Amy G. Ponce, a faculty member at Davao Oriental State University (DOrSU), received high praise and commendation for her research and unwavering dedication to plant conservation at the prestigious "National Conference on Philippine Plant Conservation." The conference was held from July 26 to 28, 2023, at the Eastwood Richmonde Hotel in Quezon City, and gave Ms. Ponce a platform to demonstrate her strategic method to fostering regenerative futures.
Ms. Ponce's research embodies a forward-thinking approach that emphasizes foresight strategies and fosters fruitful collaborations between universities and communities. As a featured presenter, Ms. Ponce enthralled audience members with her presentation titled "Plant Conservation in the Mindoro and Eastern Mindanao Corridors: BD Corridor Project."
The attendees praised Ms. Ponce's research, noting its exceptional quality and significant contribution to preserving the Philippines' biodiversity. She has made some important discoveries as a result of her work in the Eastern Mindanao Corridor and the Mt. Hamiguitan Range, including the identification of severely endangered species. The results of Ms. Ponce's research highlight the urgent need for conservation efforts to safeguard the nation's distinctive and diverse plant life.
Overall, the conference served as a crucial platform for advancing plant conservation efforts in the Philippines, emphasizing the importance of cooperation among various stakeholders to safeguard the nation's rich biodiversity and ensure a sustainable future. (DOrSU PIO)