DOrSU, Partners Explore Licensing Deals for Products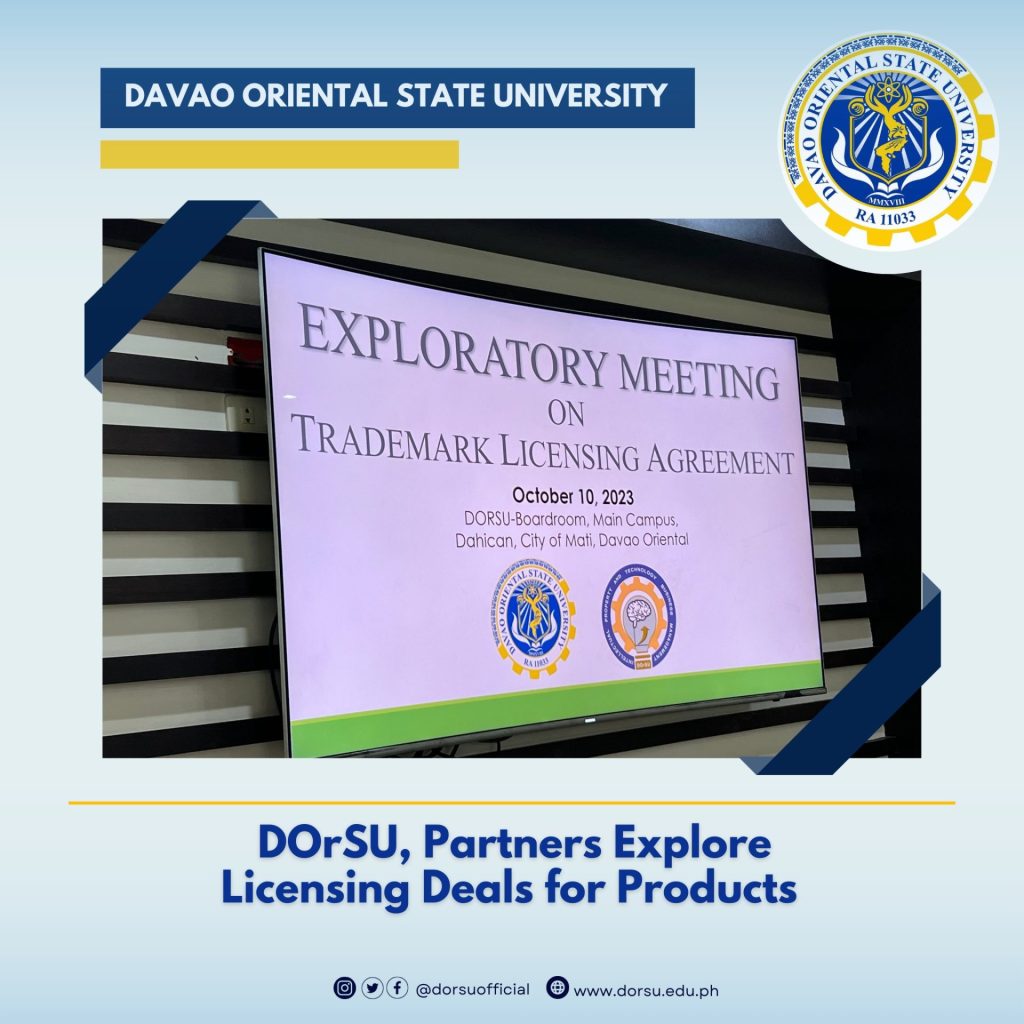 Following the recent approval of DOrSU logo's trademark registration, DOrSU – Intellectual Property and Technology Business Management Office (IPTBMO) led by its Director Professor Venson B. Sarita held an exploratory meeting on a trademark licensing agreement this afternoon, October 10. The meeting brought together key stakeholders from both DOrSU and potential licensing partners.
The meeting was convened to discuss the licensing of DOrSU's trademark for various products.
At the outset of the meeting, Vice President Dr. Misael B. Clapano welcomed the attendees and emphasized DOrSU's commitment to quality and innovation. He highlighted the potential benefits of a trademark licensing agreement, including increased brand visibility and revenue generation. Additionally, he underscored the advantages this agreement would offer to potential licensing partners.
Several potential licensing partners attended the meeting. Each partner expressed their interest in collaborating with DOrSU to leverage the brand's strong market reputation.
The meeting concluded with a commitment to further negotiations, as both DOrSU and the potential licensing partners expressed their eagerness to move forward with the licensing agreement discussions. Follow-up meetings and due diligence processes are expected to take place in the coming weeks.
This trademark licensing agreement marks a significant milestone for DOrSU, aligning perfectly with its vision of becoming a regenerative futures university, a vision championed by DOrSU President Dr. Roy G. Ponce.