𝐇𝐮𝐚𝐪𝐢𝐚𝐨 𝐔𝐧𝐢𝐯𝐞𝐫𝐬𝐢𝐭𝐲, 𝐂𝐡𝐢𝐧𝐚 𝐝𝐞𝐩𝐥𝐨𝐲𝐬 𝐯𝐨𝐥𝐮𝐧𝐭𝐞𝐞𝐫 𝐭𝐞𝐚𝐜𝐡𝐞𝐫 𝐚𝐭 𝐃𝐎𝐫𝐒𝐔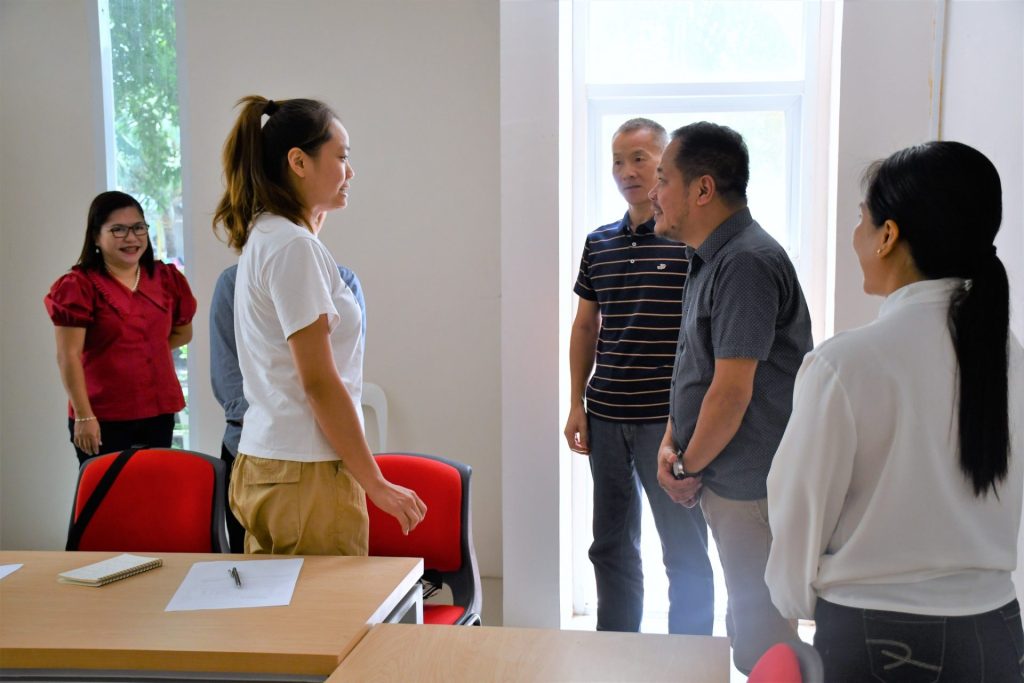 Huaqiao University in Xiamen, China, has deployed a volunteer teacher, Yie Ji, to teach Mandarin as a Foreign Language at Davao Oriental State University for the academic year 2023-2024. This assignment of a Mandarin teacher has been made possible through the signed Memorandum of Understanding (MOU) and Memorandum of Agreement (MOA) between Davao Oriental State University (DOrSU) and the Confucius Institute of Ateneo de Davao University (CI-AdDU).
DOrSU President Roy G. Ponce welcomed Yie Ji, Professor Zhang Shenglin (Chinese Director), and Dr. Maricar Gay V. Panda (English Director of CI-ADDU) on August 18. They were joined by Laoshi Cheng Ailian, Mr. Jeffrey Kim Martin, and two Mandarin teachers from Huaqiao University: Wang Mengzhe, who will teach at AdDU, and Zhao Kexin, who will also teach at Joji Ilagan International School.

Yie Ji has expertise in teaching Mandarin as a foreign language and has been chosen to contribute to the educational collaboration between Huaqiao University and DOrSU. Prior to coming to the Philippines, Yie Ji worked as a volunteer teacher in Cambodia for two years.
This development highlights the significance of international partnerships in enhancing educational opportunities and fostering cross-cultural understanding. Through initiatives like this, students at DOrSU can benefit from exposure to different languages and cultures, preparing them for a more interconnected global world. (AJ Aligato)