DOrSU receives 1M fund for PAFES project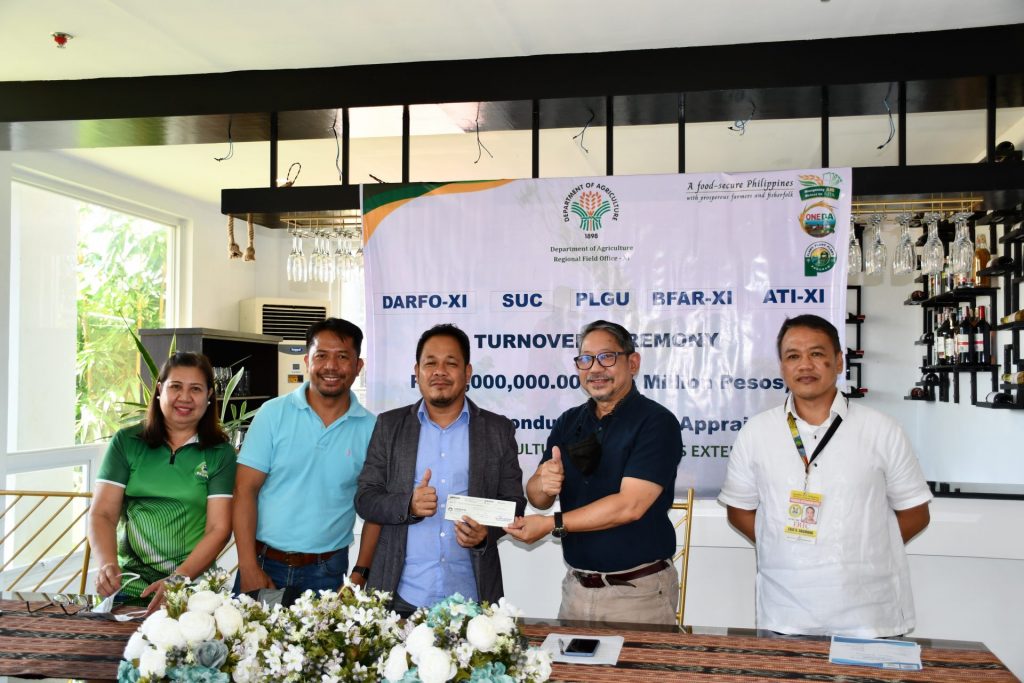 The Davao Oriental State University received one million pesos from the Department of Agriculture -Field Office XI (DA-RFO) for the research project on the Province-led Agriculture and Fisheries Extension System (PAFES).
During the Turnover Ceremony of the project fund for conducting rapid appraisals around 10 a.m. today, July 6, 2022, President Ponce said he would make sure to align the project with the national priority on agriculture.
Abeljames I. Monteagudo, Regional Director of DA-RFO XI, responded that he is excited to collaborate with DOrSU because of its commitment to serving the community's needs for food security and sufficiency.
RD Monteagudo added that everyone should be aware that food is always important and should be given much attention.
Additionally, this project aims to determine the present structure, design, and implementation measures of the country's agriculture and fishery extension services and to provide recommendations and interventions to assist the local government units.