𝐂𝐢𝐭𝐲 𝐌𝐚𝐲𝐨𝐫 𝐨𝐟 𝐌𝐚𝐭𝐢 𝐭𝐨 𝐒𝐩𝐨𝐧𝐬𝐨𝐫 200 𝐃𝐎𝐫𝐒𝐔 𝐒𝐭𝐮𝐝𝐞𝐧𝐭𝐬' 𝐄𝐝𝐮𝐜𝐚𝐭𝐢𝐨𝐧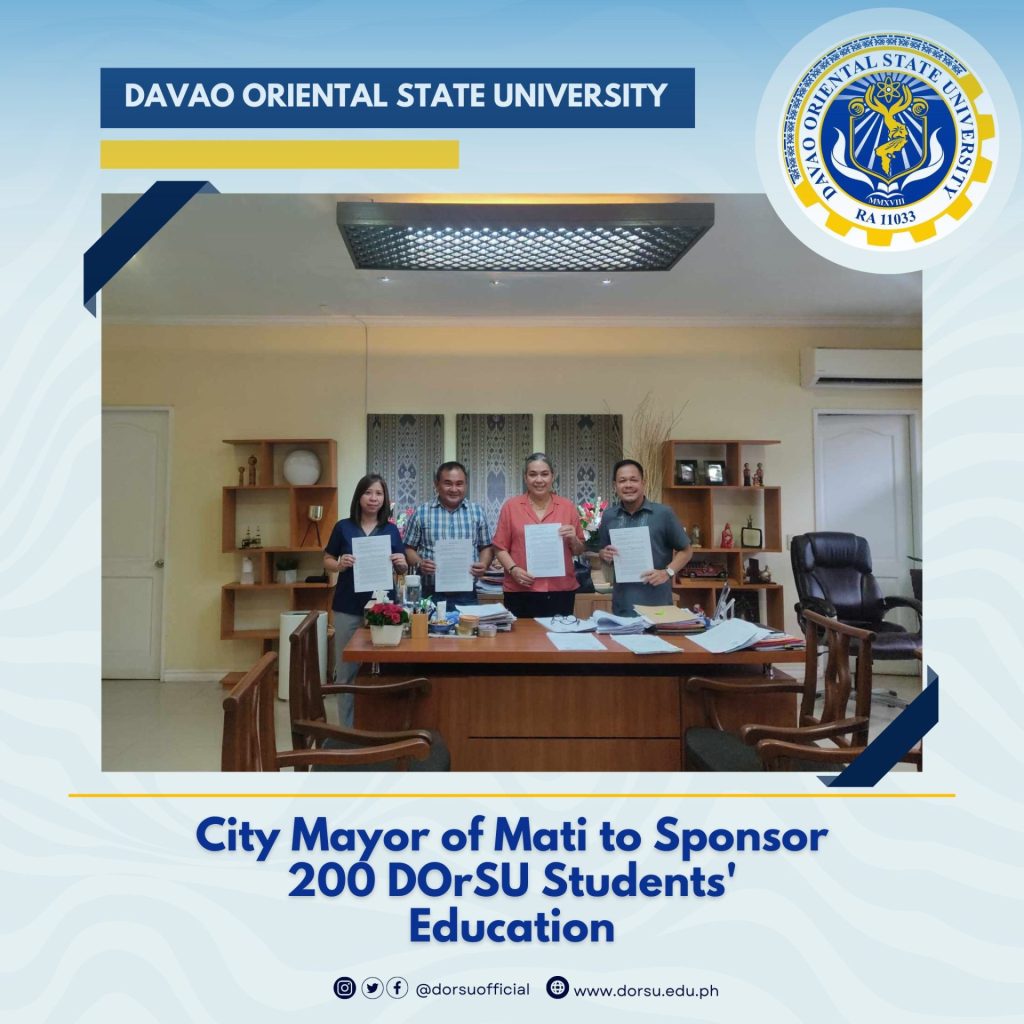 City Mayor Michelle Marie Denise N. Rabat, in her private capacity, has undertaken the sponsorship of 200 deserving students from DOrSU who lack the financial means to pursue their education. This significant collaboration was formalized today, August 22, as Mayor Rabat signed an agreement with DOrSU President Dr. Roy G. Ponce. Her generous pledge amounts to Php 1,000,000.00, which will cover tuition fees and other essential educational expenses.
This partnership is anchored in the Self-Liquidating Equitable Free Higher Education Fund, a framework designed to foster inclusivity and equal access to education. The fund's purpose is to extend financial aid to students whose pursuit of higher education is hindered by financial constraints.
According to the terms of the Sponsorship Agreement, DOrSU will be responsible for program administration, guaranteeing that the benefits reach the intended recipients.
The joint efforts of City Mayor Rabat and DOrSU are paving the way for a brighter future for both the students and the wider community, embodying their commitment to making education universally attainable. (AJ Aligato)