DOrSU, CMU Partner for Impact Assessment of Extension Programs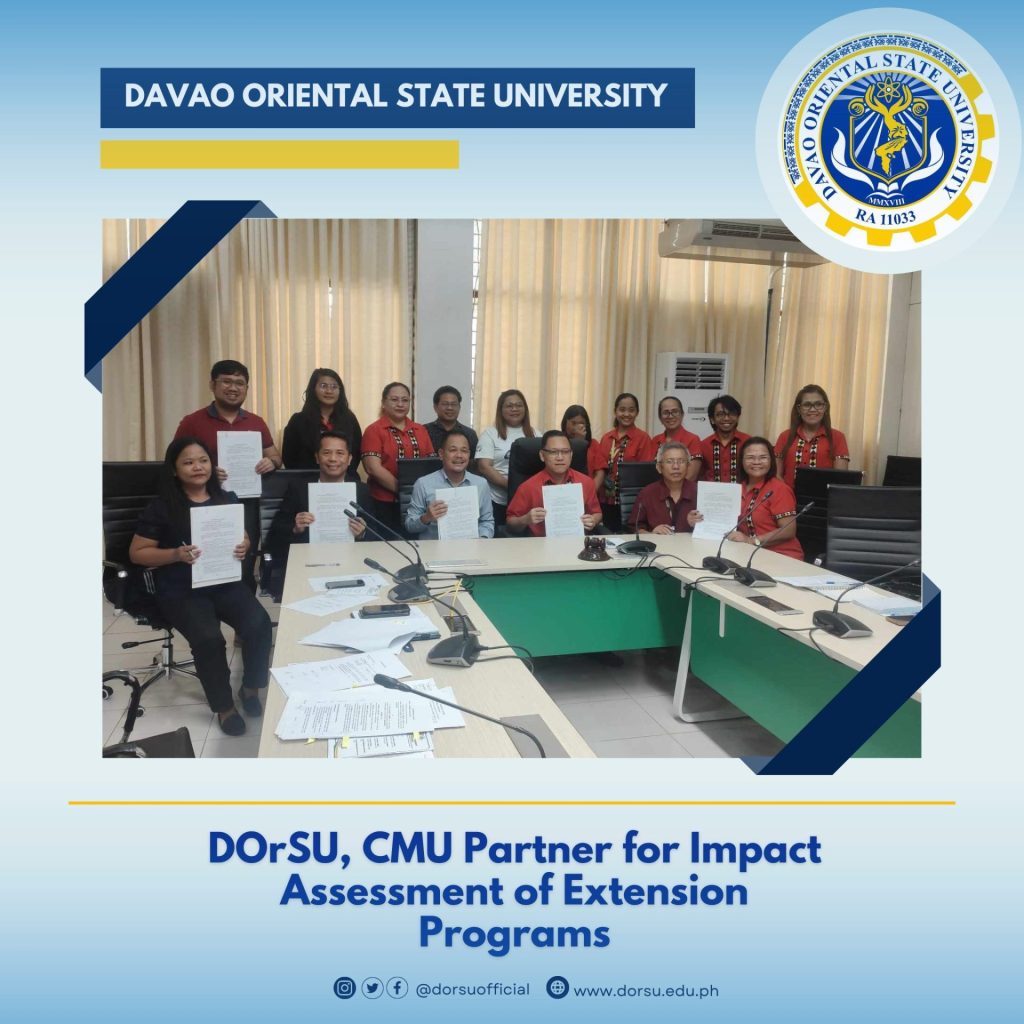 DOrSU President Roy G. Ponce and CMU President Dr. Rolito G. Eballe formalized signed a Memorandum of Agreement (MOA) on July 31 to collaborate on impact assessment and evaluation of extension programs.
Impact assessment is a requirement for accreditation for academic programs, making this collaboration even more significant for both universities.
DOrSU will support CMU in conducting impact assessments, while CMU will provide technical assistance to DOrSU in evaluating its extension programs.
The collaboration aims to enhance the quality and impact of their initiatives and foster cooperation between the two universities.