DOrSU Student Wins Two Bronze at 12th ASEAN Para Games in Cambodia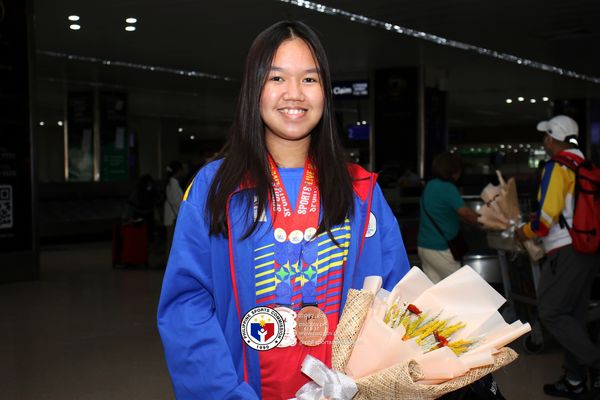 Mary Eloise Sable, a third-year student pursuing a Bachelor of Special Needs Education (BSNEd) at Davao Oriental State University (DOrSU), has brought home not one, but two bronze medals from the 12th ASEAN Para Games held in Cambodia on June 3-9. Mary Eloise showcased her exceptional skills and determination, clinching the bronze medal in both the Mixed Doubles TT10 and Women's Doubles TT10 categories.
At the age of 21, Mary Eloise conquered the challenges posed by her congenital leg length discrepancy, proving that physical disabilities are no hindrance to achieving extraordinary feats. With her unwavering passion, unwavering dedication, and exceptional skills, she has become an inspiring role model for both her peers and aspiring athletes with disabilities.
The 12th ASEAN Para Games, a prestigious event that brings together talented Para-athletes from across Southeast Asia, bore witness to Mary Eloise's outstanding performance. Teaming up with a skilled athlete from another ASEAN country, their synchronized teamwork and relentless determination propelled them to a well-deserved bronze medal.
Mary Eloise's achievement highlights her remarkable sportsmanship, resilience, and the unwavering support she has received from DOrSU, coaches, and loved ones. Her success serves as a reminder of the importance of fostering inclusivity and recognizing the immense potential of individuals with disabilities.
Overjoyed and grateful, Mary Eloise expressed her thoughts, saying, "I am incredibly honored and humbled by this achievement. It is a testament to the power of perseverance and the indomitable human spirit. I hope my journey inspires others to embrace their dreams and break through any limitations imposed by society."
Dr. Roy G. Ponce, the President of Davao Oriental State University, commended Mary Eloise for her exceptional achievement, stating, "We take immense pride in Mary Eloise's remarkable success at the 12th ASEAN Para Games. Her dedication, talent, and unwavering determination exemplify the values we strive to instill in all our students. Mary Eloise's bronze medal win serves as a shining example of the limitless potential within individuals with disabilities."
Mary Eloise's awe-inspiring journey at the 12th ASEAN Para Games not only brings honor to the university and the Philippines but also serves as a beacon of hope and inspiration for athletes and individuals worldwide. Her remarkable feat reminds us that barriers can be shattered through sheer determination and an unwavering spirit. (DOrSU PIO)