FREQUENTLY ASKED QUESTIONS | SUAST / SCAST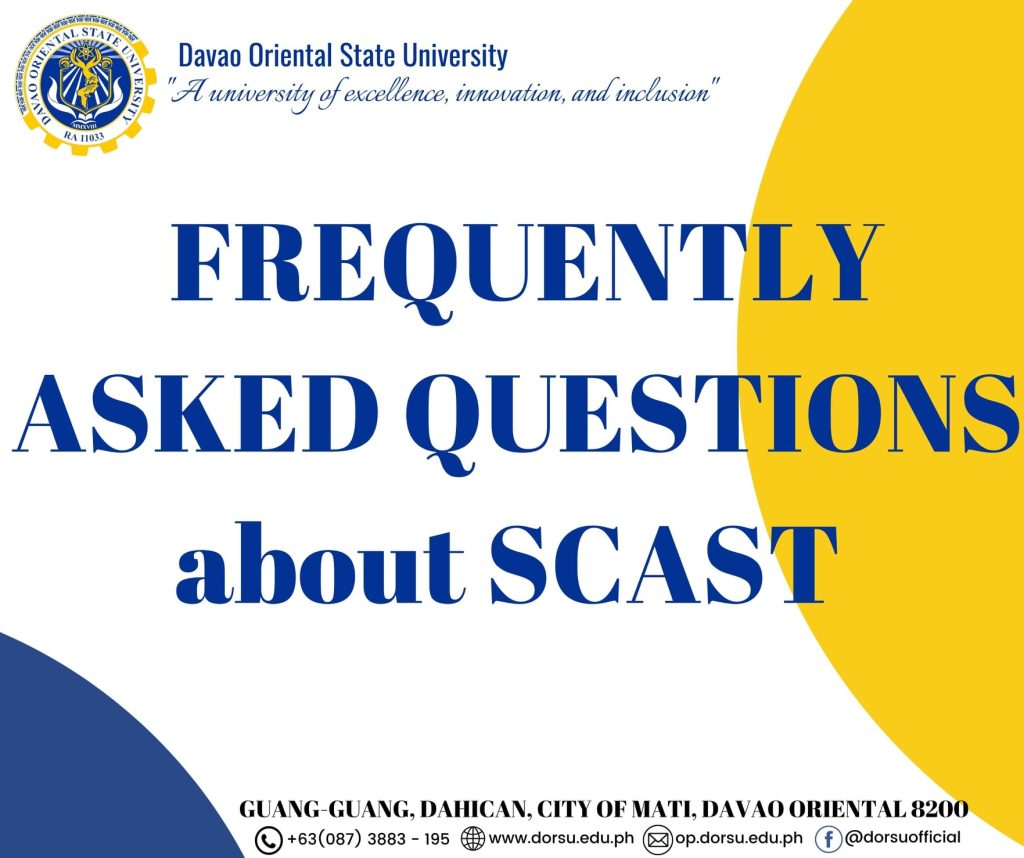 | 𝐅𝐑𝐄𝐐𝐔𝐄𝐍𝐓𝐋𝐘 𝐀𝐒𝐊𝐄𝐃 𝐐𝐔𝐄𝐒𝐓𝐈𝐎𝐍𝐒 | 𝐒𝐂𝐀𝐒𝐓
Due to the high volume of messages received by the Public Information Office and Davao Oriental State University on Facebook and email, we are unable to respond to individual queries. This post summarizes the public's frequently asked questions concerning the DOrSU Admissions Policy and Protocol.
Please read this to avoid repeated concerns. Not covered in these FAQs? Please raise them in the comment section, and we'll address them in our next FAQ update.
We recognize the importance and urgency of your inquiries and will make every effort to respond to them promptly. We ask patience from the public, given our office's limited resources.
Thank you and stay safe!