DOrSU, Global Impact to organize 2023 Limitless Youth Summit in Mati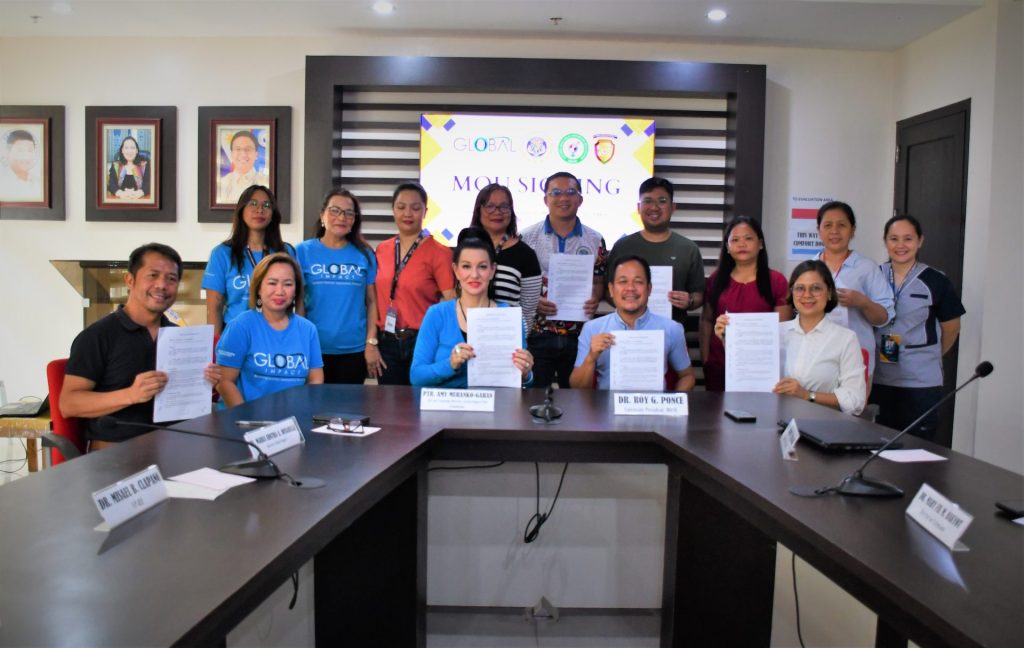 DOrSU President Roy G. Ponce signed an MOU today, July 4, with the Global Impact Phils. Foundation, Inc. (Global Impact) as a partnership in organizing the 2023 Limitless Youth Summit. This partnership aims to prevent the recruitment of youth, women, and children by insurgency groups, as well as combat drug use and trafficking in alignment with the Provincial LGU's EO70 ELCAC and anti-drug initiatives, and Global Impact's anti-human trafficking advocacy program.
The Limitless Youth Summit, with the theme "Together for Peace in a Drug-Free Community," will be held on July 5 and 6, 2023, at the DOrSU Gymnasium in Mati City. The event will bring together 400 youths, providing them with a platform to engage in discussions and activities aimed at fostering peace, raising awareness about the dangers of drugs, and empowering the youth to become agents of positive change.
Under the Memorandum of Understanding (MOU) signed between Global Impact and DOrSU, each party will have specific roles and responsibilities. Global Impact will oversee the overall coordination and management of the Limitless Youth Summit, including registration, facilitation of activities, provision of equipment and materials, and media coverage. DOrSU, on the other hand, will ensure the participation of 200 youth on each day of the summit, provide the venue and necessary amenities, as well as manage security and emergency response.
"We are thrilled to collaborate with Davao Oriental State University to organize the 2023 Limitless Youth Summit," said Pastor Amy Muranko-Gahan, Founding Director of Global Impact. "By bringing together young minds from the DOrSU community, we aim to empower them with knowledge, skills, and opportunities to combat the recruitment tactics of insurgency groups and promote a drug-free society."
DOrSU President Roy G. Ponce expressed his enthusiasm for the partnership, stating, "The Limitless Youth Summit aligns perfectly with our commitment to youth development and community engagement. Through this event, we hope to inspire and equip the youth with the necessary tools to become leaders and advocates for peace and a drug-free environment."
The 2023 Limitless Youth Summit promises to be an impactful and transformative experience for the participating youth, fostering unity, awareness, and a commitment to positive change. The event will include engaging workshops, motivational talks, interactive sessions, and opportunities for networking and collaboration. (DOrSU PIO)