DOrSU Researchers Bagged 2nd Place in a National Scientific Poster Competition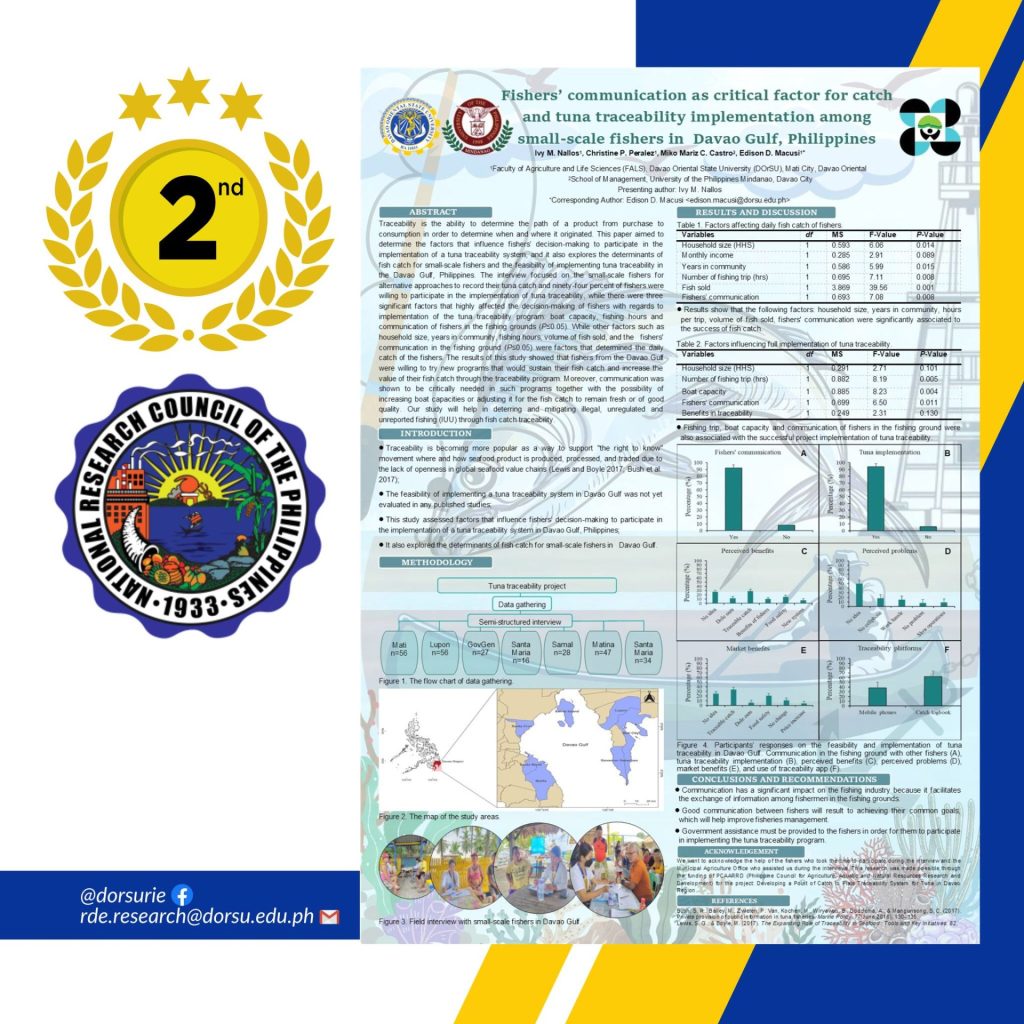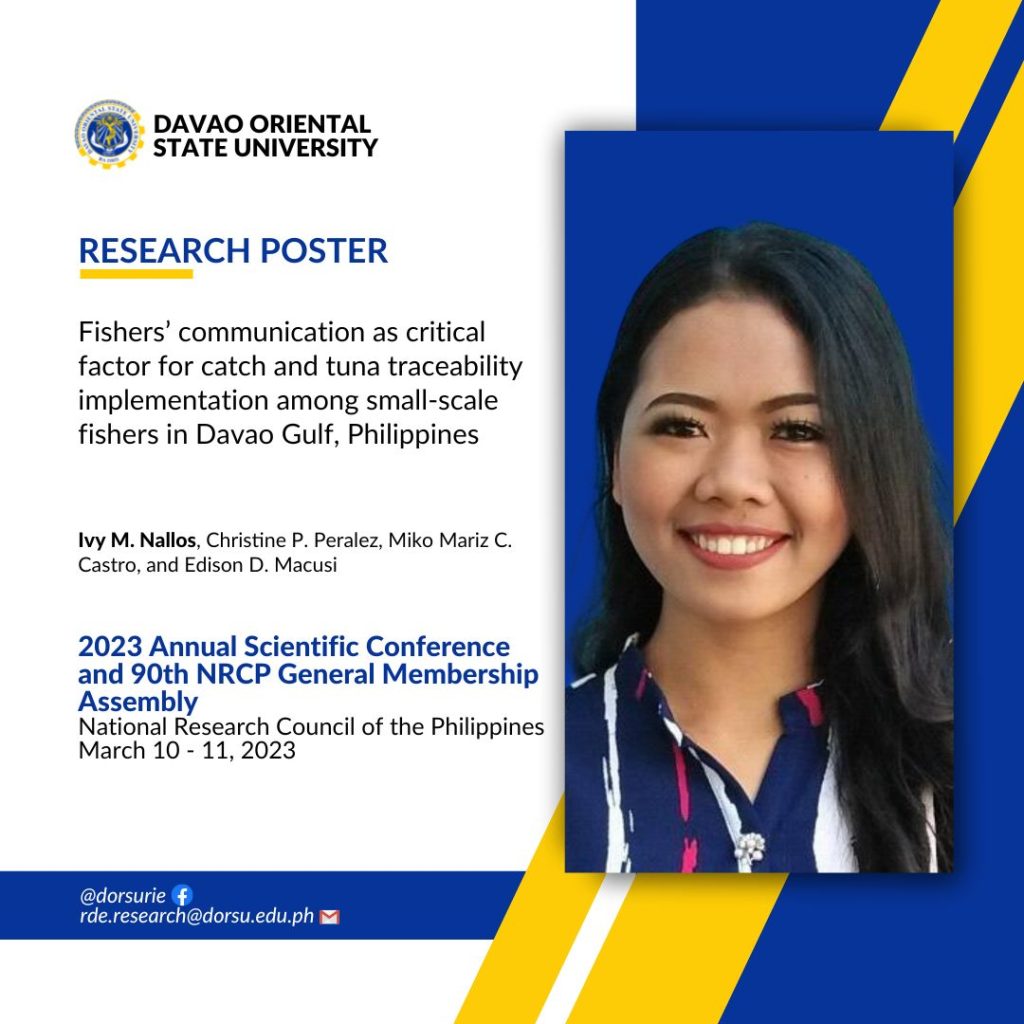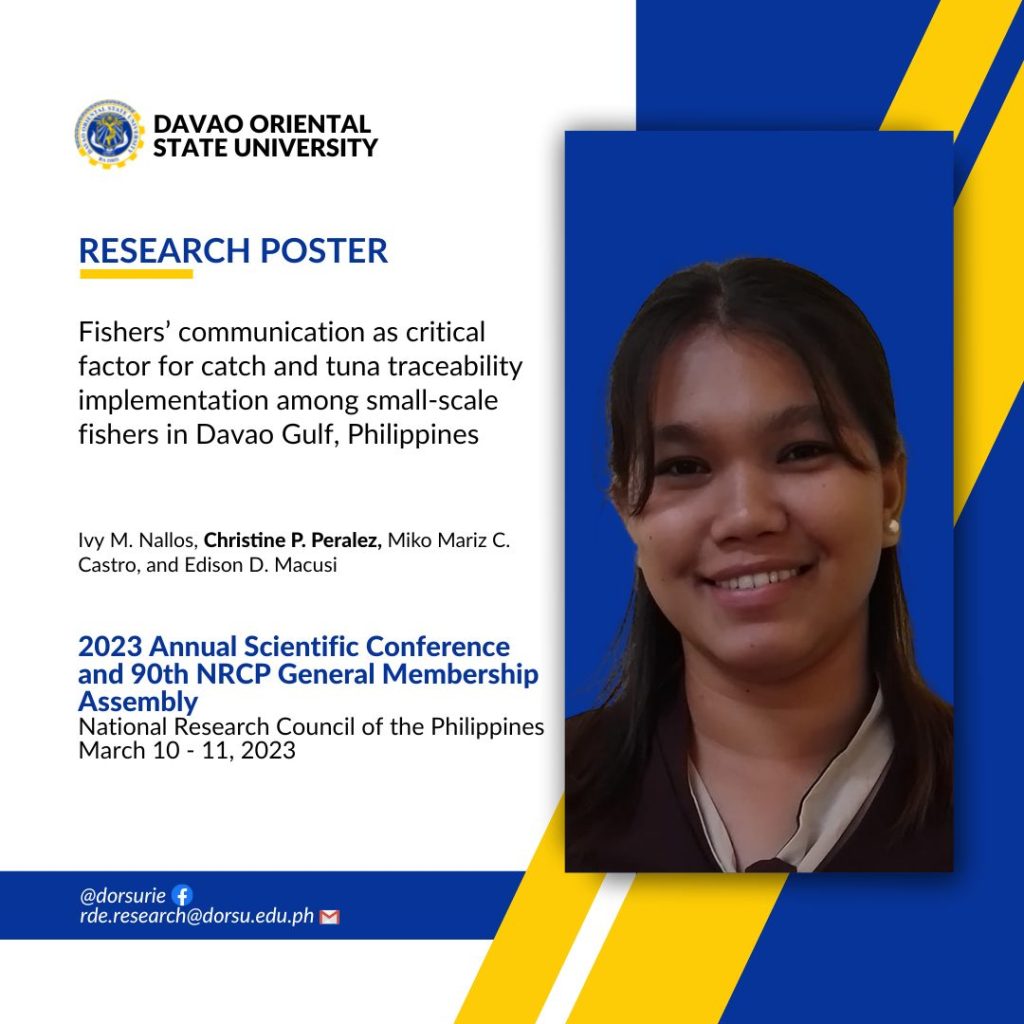 Congratulations to Ms. Ivy M. Nallos (presenting author), Ms. Christine P. Peralez, and Prof. Edison D. Macusi for bagging 𝟮𝗻𝗱 𝗣𝗹𝗮𝗰𝗲 𝗶𝗻 𝘁𝗵𝗲 𝗦𝗰𝗶𝗲𝗻𝘁𝗶𝗳𝗶𝗰 𝗣𝗼𝘀𝘁𝗲𝗿 𝗖𝗼𝗺𝗽𝗲𝘁𝗶𝘁𝗶𝗼𝗻 (Cluster I/Division I – Governmental, Educational, and International Policies Category) during the 2023 Annual Scientific Conference and 90th NRCP General Membership Assembly held on March 10 to 11, 2023.
In this poster, the researchers showed that fishers from the Davao Gulf were willing to try new programs that would sustain their fish catch and increase the value of their fish catch through the traceability program.
Moreover, communication was shown to be critically needed in such programs together with the possibility of increasing boat capacities or adjusting it for the fish catch to remain fresh or of good quality. The study will help deter and mitigate illegal, unregulated, and unreported fishing (IUU) through fish catch traceability.
The poster was co-authored by Ms. Miko Mariz C. Castro from the School of Management of the University of the Philippines Mindanao, Davao City, Philippines.