DOrSU student tops PNPACAT 2022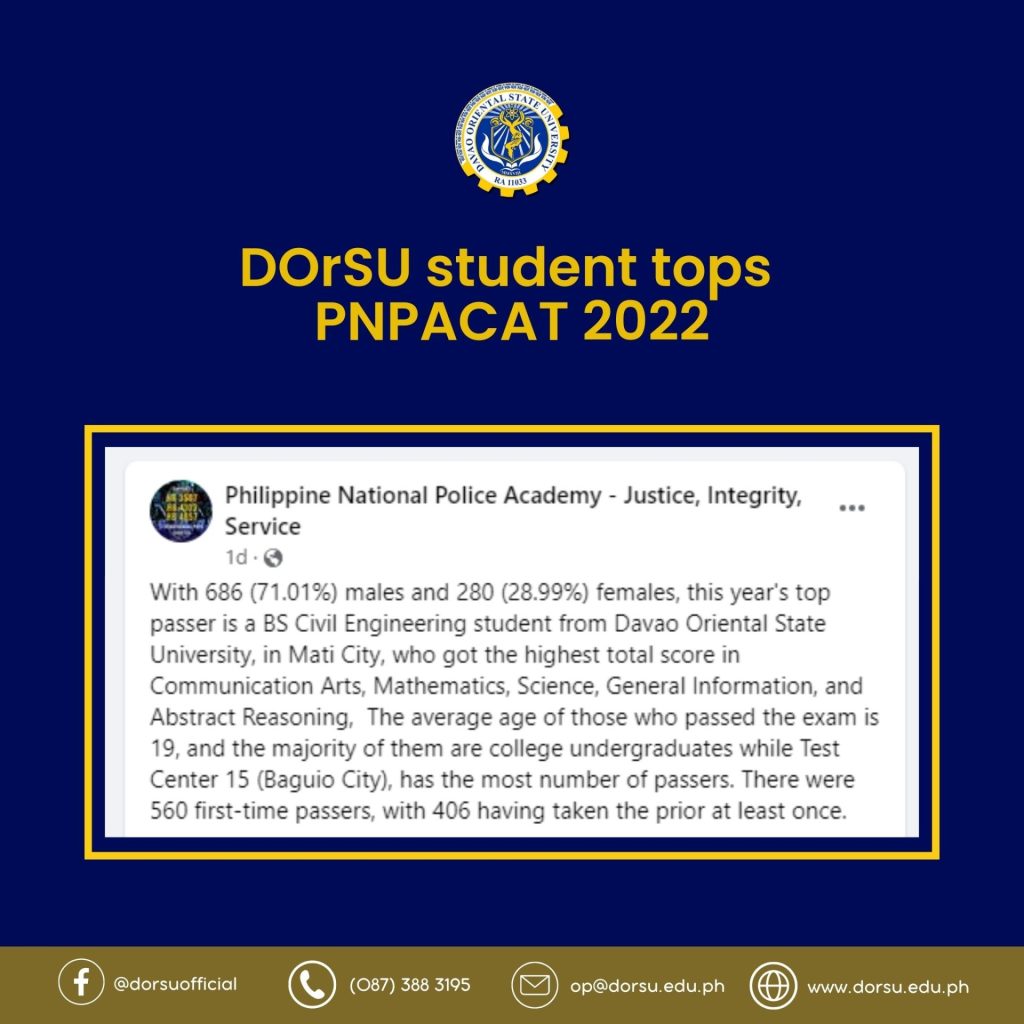 A BS Civil Engineering student of the Institute of Computing and Engineering (ICE) of Davao Oriental State University topped this year's Philippine National Police Academy Cadet Admission Test (PNPACAT), held on October 29 and 30, 2022, as declared by the Philippine National Police Academy.
The student mentioned above is one of the 966 passers out of 21,636 takers who obtained the highest overall score in Communication Arts, Mathematics, Science, General Information, and Abstract Reasoning.
As part of the Cadet Admission Process for the Philippine National Police Academy, the PNPA Entrance Exam is the first of many screening and selection processes, including the Physical, Medical, and Dental Examination, Neuro-Psychiatric Examination, and Physical Agility Test, among others.
Davao Oriental State University also served as the testing venue for PNPACAT, as an initiative of Congressman Cheeno Miguel D. Almario.