DOrSU, KFI sign MOU to create Climate Action Consortium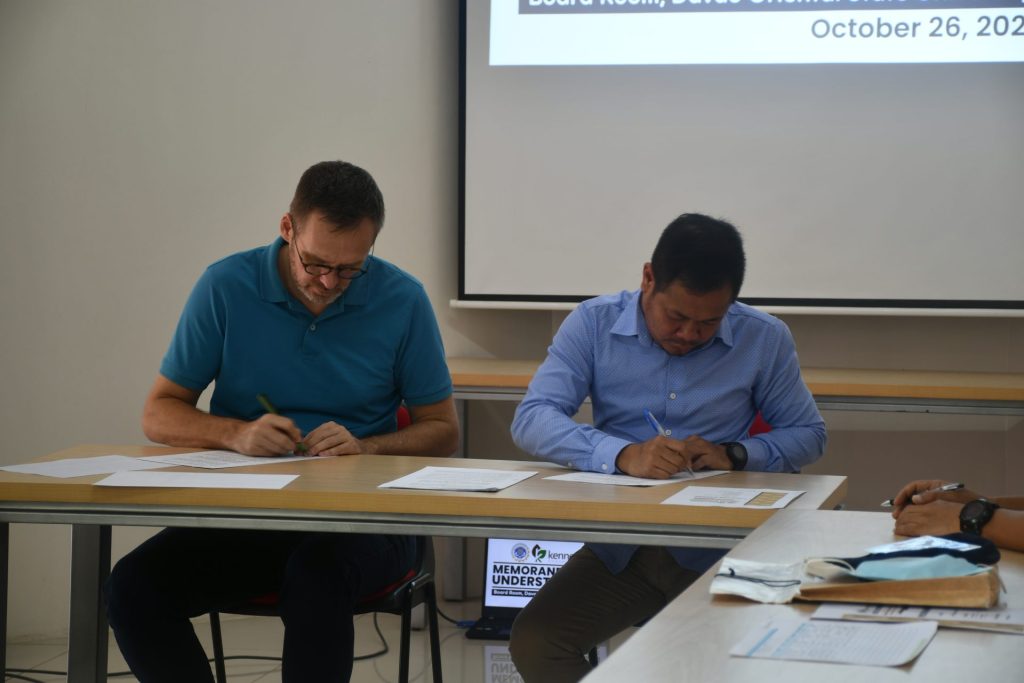 DOrSU President Roy G. Ponce and CEO Simon Bakker from Kennemer Foods International, Inc. (KFI) signed on Wednesday, October 26, 2022, a Memorandum of Understanding (MOU) to create and co-manage Climate Action Consortium with the vision of protecting, conserving, and restoring terrestrial and marine environments.
As agreed, both parties will conduct a visioning and planning exercise to develop a strategic plan, including the institutional roles of the parties and activity plan and budget for 2023.
The parties will also conduct a launch of the partnership program and a strategic plan jointly crafted and approved by DOrSU and KFI.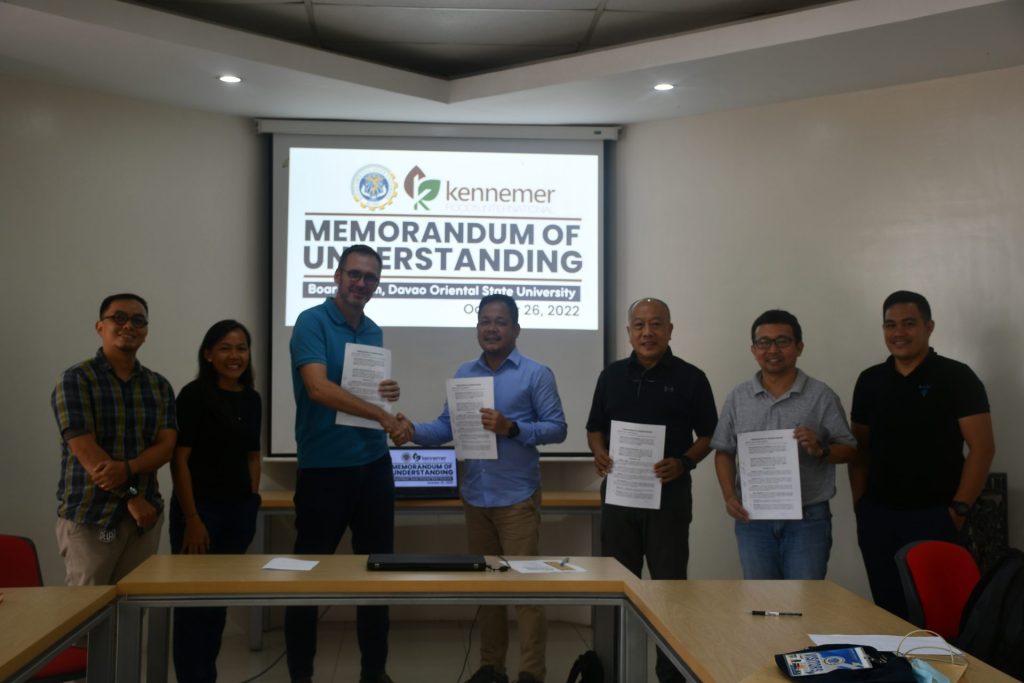 Present during the signing activity are Dr. Wilanfranco C. Tayone, DOrSU Vice-president for Research Development and Extension, and Mr. Jojo Joson, Director of the BaiAni Foundation.
Kennemer Foods International, Inc. focuses on growing, sourcing, and trading high-quality agricultural products from smallholder farmers, including fermented cacao beans.