President Ponce, committee meet for smart campus project updates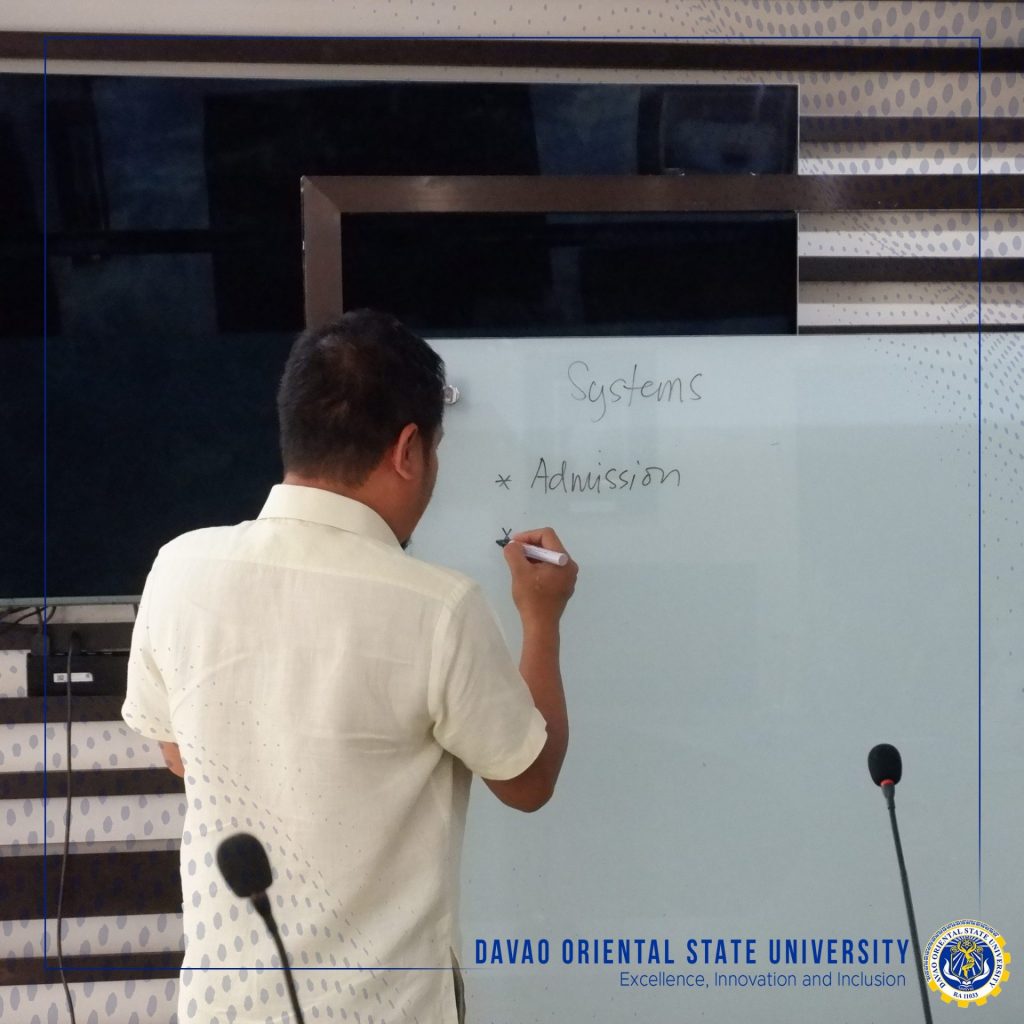 President Roy G. Ponce, Vice President Saturnino E. Dalagan Jr., Director for Instruction Roselyn V. Regino, institute deans, and members of the Smart Campus Project (SCP) committee gathered in the University boardroom on April 4, 2022, for consultation and updates on SCP.
Cindy Lasco, Project Leader for the Learning Management System (LMS), discussed their work on the DOrSU-Virtual Learning Environment (DOrSU-VLE), showing the system's features and functionality, as well as what to do when enrolling students in the LMS. Lasco stated that her team was working to improve the system to allow students easier access without compromising the system's quality of service.
Wilkin F. Simo, LMS Technological Trainer, also presented the Student Entrance Monitoring System machine, which can be used to track students' exit and entrance records and send SMS to whoever owns the number registered by the students.
During the afternoon session, President Ponce brought up matters on SCAST (now SUAST), admission requirements, enrollment processes, and student portal access, all of which the SCP committee has noted for evaluation and improvement.
Professor Lanie B. Laureano, SCP Program Leader, Cindy LAsco, LMS Project Leader, Professor Dony C. Dongiapon, Website Project Leader, University Secretary Vanessa Asaias, teaching pedagogical trainer, and Professor Jhon O. Inoco, Mr.Wilkin F. Simo, and Professor Ar-jay R. Sacay, LMS technological trainers, are currently preparing to benchmark from other universities for the improvement of DOrSU's LMS, Data Science laboratory, school management and data records system.