DOrSU plans a new graduate program, subjects Teacher Development faculty to research mentoring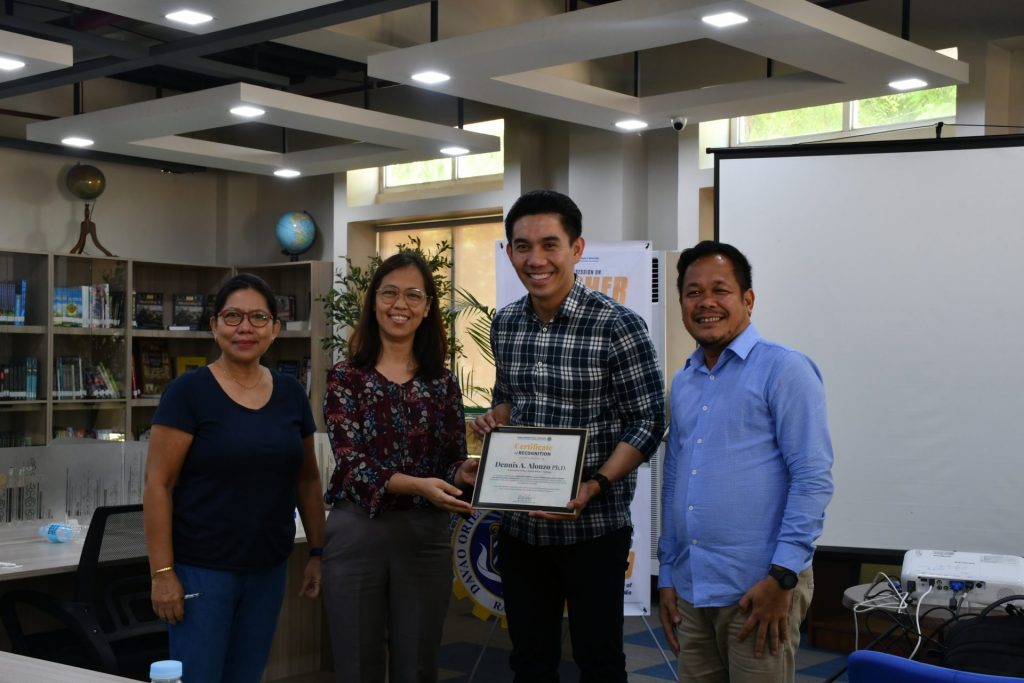 The Davao Oriental State University planned to establish a Master in Education (MEd) by Coursework program and subjected Teacher Development faculty from the Institute of Education and Teacher Training to research mentoring by Dr. Dennis Alonzo from the University of New South Wales on September 23, 2022, at the University Learning and Information Resource Center.
Dr. Alonzo said that this plan would make way for the university to attract international students, especially since only a few schools have offered master's degrees by coursework in the Philippines.
"I will guide you through creating this plan possible, but assure me that you will respond to do research." Dr. Alonzo said.
DOrSU President Dr. Roy G. Ponce expressed his commitment to support this activity of IETT, as this is significant to the faculty members and the university.
"Your position is a gift. Please do something to improve it. Do more research." President Ponce added.
This collaboration of DOrSU with Dr. Alonzo will lead the initial discussion for establishing a research culture in teacher education.