US Pediatricians, DOrSU work toward reducing maternal, newborn mortality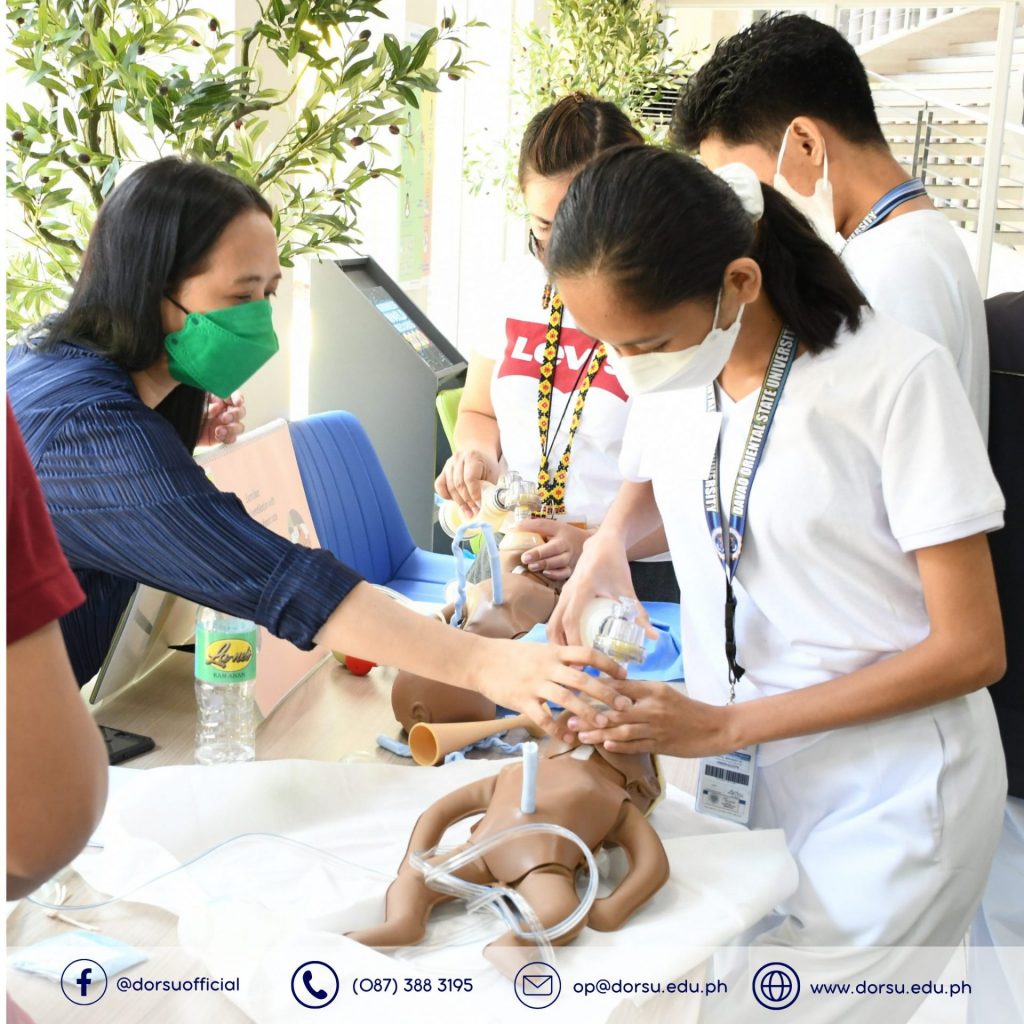 Pediatricians from Johns Hopkins University and the Institute of Nursing and Allied Health Sciences (INAHS) conducted a two-day training from September 13 to 14, 2022, at the university library for midwives, nurses, and nursing students in Davao Oriental to reduce maternal and newborn mortality.
"With the rising mortality rate of mothers and babies during birth, this training will capacitate participants to assist mothers in giving birth, especially the mothers who are experiencing Hemorrhage and babies who are experiencing Asphyxia. Asphyxia means the difficulty of breathing brought about by the lack or insufficiency of oxygen in the brain, which sometimes leads to death," Pediatric Doctor Nicole Shilkofski said.
Dr. Shilkofski also emphasized that mothers should take care of themselves during pregnancy, such as being conscious of their nutrition, as it affects the mother and the baby.
After their first day of training, Dr. Shilkofski and her co-delegates met with DOrSU President Dr. Roy G. Ponce. They discussed collecting baseline data on the mortality statistics targeted in Helping Babies Breathe (HBB) and Helping Mothers Survive (HMS) programs.