DOrSU, BaiAni, LGU Tarragona ignite biodiversity awareness with wildlife coloring books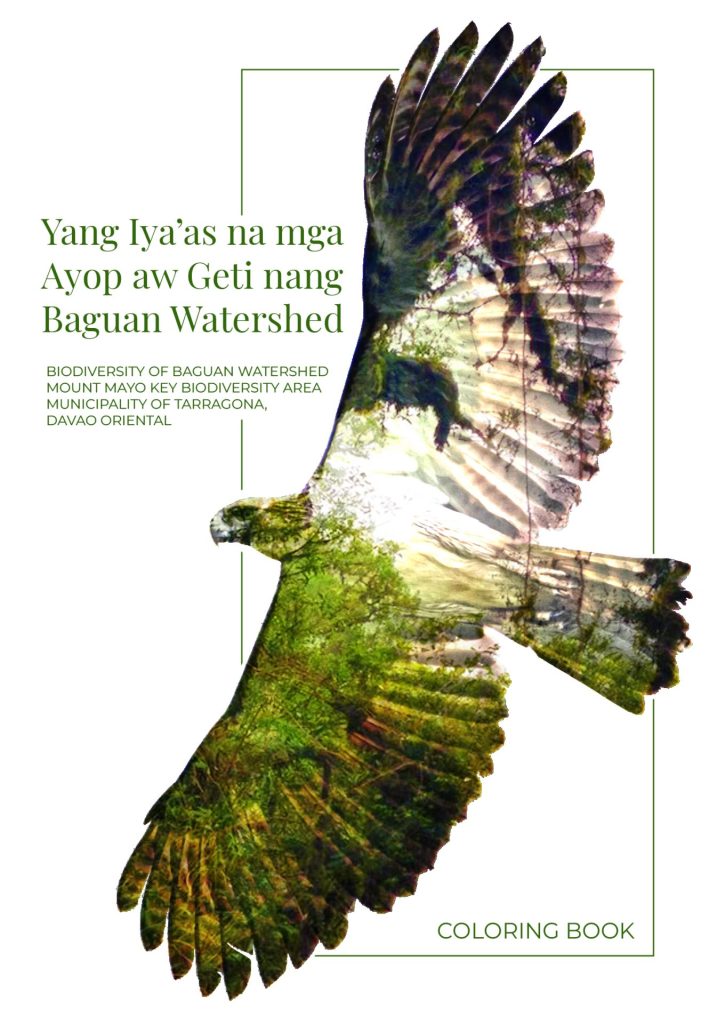 As part of the World Wildlife Day celebration, the Davao Oriental State University (DOrSU), BaiAni Foundation Inc., and LGU Tarragona, distributed wildlife coloring books to students at Ompao Elementary School in Tarragona, Davao Oriental, last March 22. The coloring book "Yang Iya'as na mga Ayop aw Geti nang Baguan Watershed" showcases the rich biodiversity in Baguan Watershed. It is a product of the research project titled "Pagbantay Pigagikanan sang allug: Characterization of Baguan Watershed Headwater in Tarragona, Davao Oriental: Basis for Enhanced Protection and Management Plan."
Funded by the National Research Council of the Philippines (NRCP), the said project is led by Dr. Elsa May Delima-Baron of San Pedro College, Dr. Bernadette J. Nanual and Giovanne G. Tampos of Davao Oriental State University, and Mark Anthony Lawani, the Municipal Environment and Natural Resources Officer of Tarragona. The coloring book aims to educate and encourage children to take an active role in protecting and conserving the endemic species of plants and animals found in their community.
The artworks featured in the coloring book were created by student artists of DOrSU, while the production was funded by BaiAni Foundation Inc., a non-governmental organization that advocates biodiversity protection and environmental conservation. Along with the distribution of the coloring books, fun and engaging activities such as Sack Racing to Save Wildlife and Wildlife Message Relay were conducted.
During the program, University President Dr. Roy G. Ponce underscored the vital role of biodiversity in sustaining life on Earth. He highlighted the importance of protecting and conserving wildlife, as they are essential in maintaining the delicate balance of ecosystems. He further emphasized that every individual is responsible for protecting biodiversity, and it starts with educating the younger generation.
With its coloring books and other Information, Education, and Communication (IEC) materials, DOrSU aims to raise awareness about the importance of biodiversity and encourage people to take proactive steps toward protecting the natural world for future generations.