DOrSU receives Php545, 500 Check for DOrSU-Baganga Class Opening in August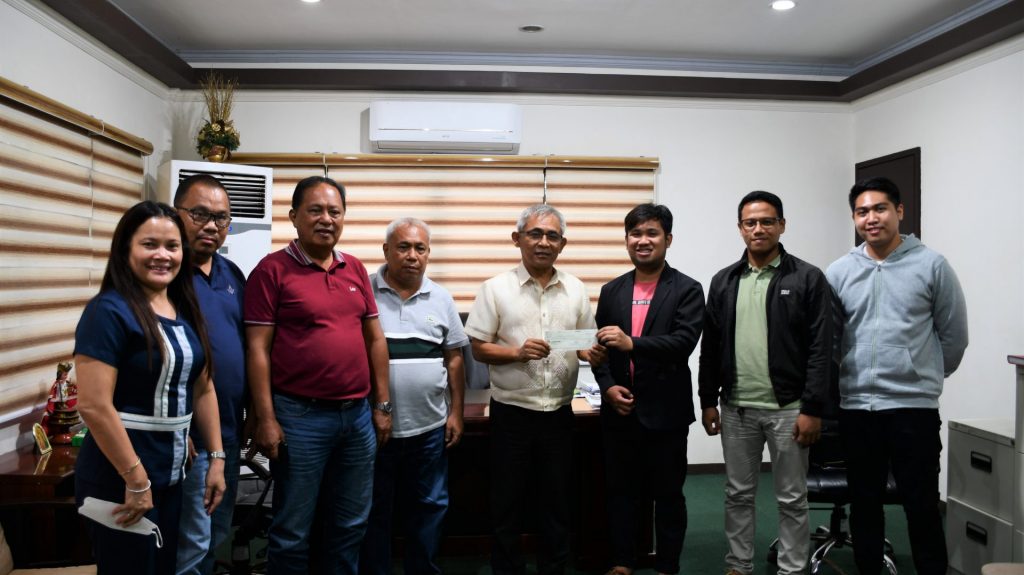 The Davao Oriental State University received a Php545, 500 check from the Local Government Unit of Baganga represented by Mayor Pepot Lara to aid in the preparations for the start of DOrSU-Baganga external classes in August.
The initial grant of Php 545,500 was given as a part of the LGU's 2M subsidy for the operations of DorSU-Baganga.
Before the awarding of the check on July 18, 2022, at the Mayor's office in Brgy. Central, Baganga, Davao Oriental, Mr. Jhonnel P. Villegas, DOrSU – Baganga Campus coordinator, met with the committee members from LGU-Baganga, who will be closely working for the start of classes on August 22, 2022, as well as the enrolment on August 4 to 5, 2022.
Councilor Celdo Gonzales who was present during the meeting in the Sangguniang Bayan Session Hall in Brgy. Central, Baganga, Davao Oriental agreed to extend their help for the success of the upcoming events.
The committee will reconvene to discuss updates on the planning in the following week.