DOrSU, DSVV in India affirm partnership for academic and research programs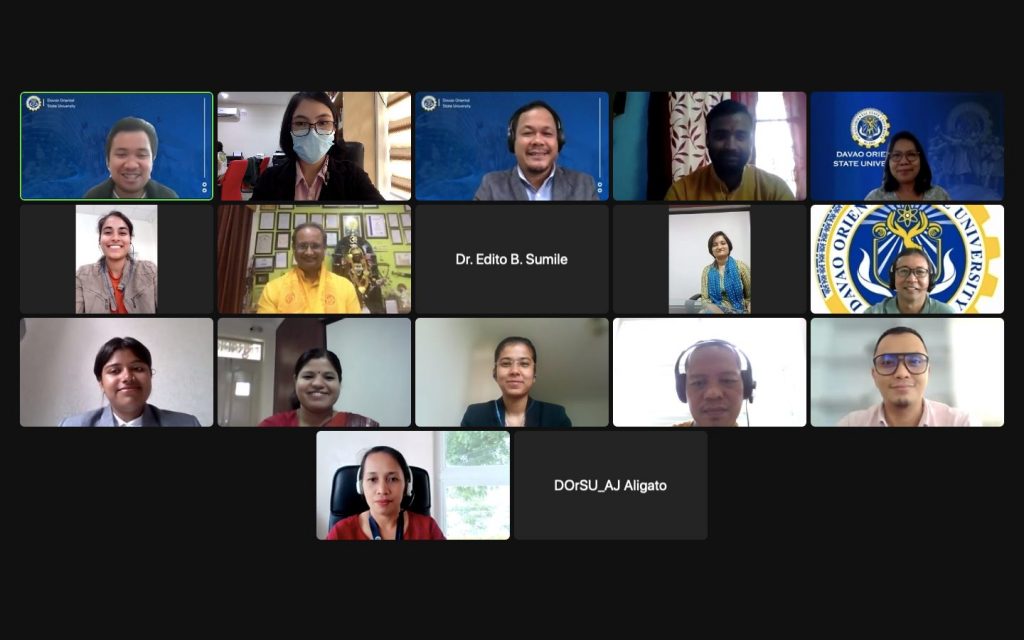 DOrSU President Roy G. Ponce and Pro Vice Chancellor Chinmay Pandya of Dev Sanskriti Vishwavidyalaya University (DSVV) exchanged agreements of partnership for academic and research activities during the partnership meeting between DOrSU and DSVV today, June 9, 2022.
President Ponce expressed his willingness to collaborate with DSVV in areas such as biodiversity conservation, cultural exchange, and other related fields that will benefit DOrSU and DSVV in terms of research and instruction.
The International Relations Office of DorSU will work with DSVV to establish a Memorandum of Agreement between the two partner universities.