DOrSU inks MOA with DOST-PCAARRD for RAISE Program in Southern Mindanao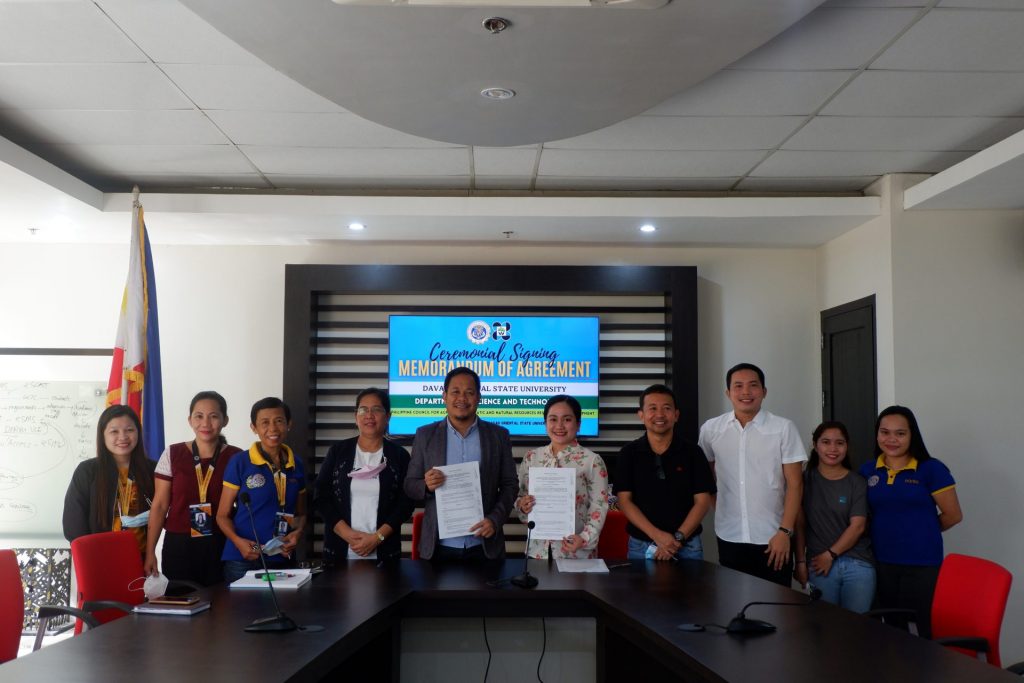 Earlier Today, April 7, 2022, President Roy G. Ponce signed a Memorandum of Agreement (MoA) with the Department of Science and Technology-Philippine Council for Agriculture, Aquatic and Natural Resources Research and Development (DOST-PCAARRD) for "Project 1-D: Enhancing IP-TBM in Davao Oriental State University (DOrSU) through RAISE".
This project is part of the Regional Agri-Aqua Innovation System Enhancement (RAISE) Program in Southern Mindanao: UGMARA: Uplifting Grassroot-based Mindanaoans in AANR Initiatives through Regional Approach. This program aims to mirror the functions and initiatives of the DOST-PCAARRD
Innovation and Technology Center (DPITC) in the Southern Mindanao Region by providing assistance to the regional consortia on intellectual property management and transfer of technologies of SMAARRDEC member institutions.
Aside from DOrSU, team implementers of RAISE Program in Southern Mindanao include UP-Mindanao, Davao de Oro State College, Davao del Norte State College, Davao del Sur State College, and the University of Southeastern Philippines regional mentor.
The project will run for two years from January 1, 2022 to December 31, 2023 and will be managed by Dr. Cheryll L. Bautista as the Project Leader of the IPTBM in DOrSU through RAISE Project.