UNIVERSITY LEARNING AND INFORMATION RESOURCE CENTER
As defined in RA 9246, a library/Information Center managed by licensed librarians, holds, acquires, and builds collections of information sources and provides physical, bibliographical, and intellectual access to the information they contain.
 Its main purpose according to Claravall (2005) is to support the university's teaching and research programs. It is intended to be used as a teaching tool, as well as a stimulus for independent intellectual growth and an important resource for a well-rounded liberal education.
Enquiry and Reference 

Circulation

Cataloging and subject accessibility

Inter Library Access or Resource Sharing 

Information Literacy

Web OPACs through Library Website

Instant Messaging thru Ask-a-Librarian

Digital Document Delivery

Electronic Library

Archives, Filipiniana and Special Collections

Serials and Periodicals
Notable Achievements / Partnerships:
In 2013, a Php3.4 million CHEd grant was approved to establish an electronic library in DOSCST.
On October 25, 2014, at Davao Oriental State College of Science and Technology, the Head Librarian, Maida C. Santos, RL initiated a meeting of librarians from state colleges and universities, local colleges and universities in Mindanao, thus establishing the birthplace and birthdate of MASTSLiNet, the Mindanao Association of State Tertiary Schools Library Network.
Initiated a project entitled "Read Every day, Lead a Better Life", extending the project to different schools in the City of Mati in partnership with DepEd, City of Mati, Province of Davao .Oriental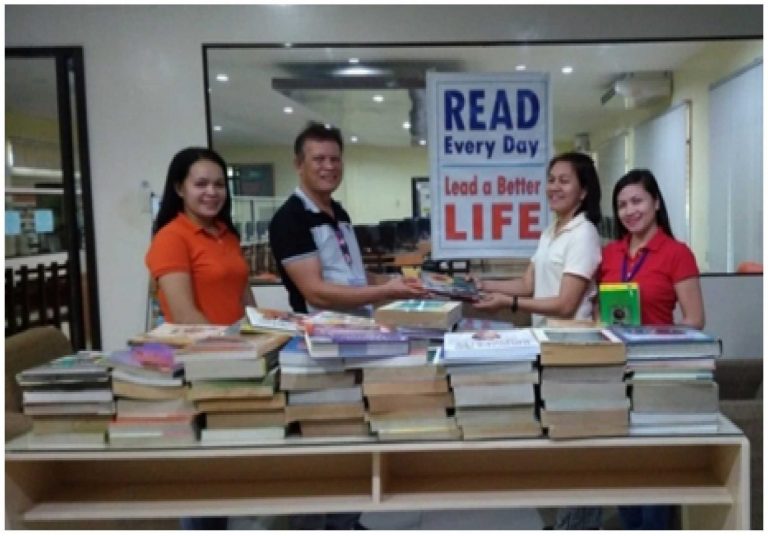 Read Every Day, Lead a Better Life "Book Donation Program" Recipiaent: Don Enrique Lopez National High School School on June 13, 2019
Librarians also were judges of the Licop Reading Corner Contest.

Reading Advocacy program: Read Every Day, Lead a Better Life" in partnership with ASSSO on September 13, 2019
Training for Capability building of Deped Teacher Librarians conducted by DOSCST
on Nov 16-17, 2017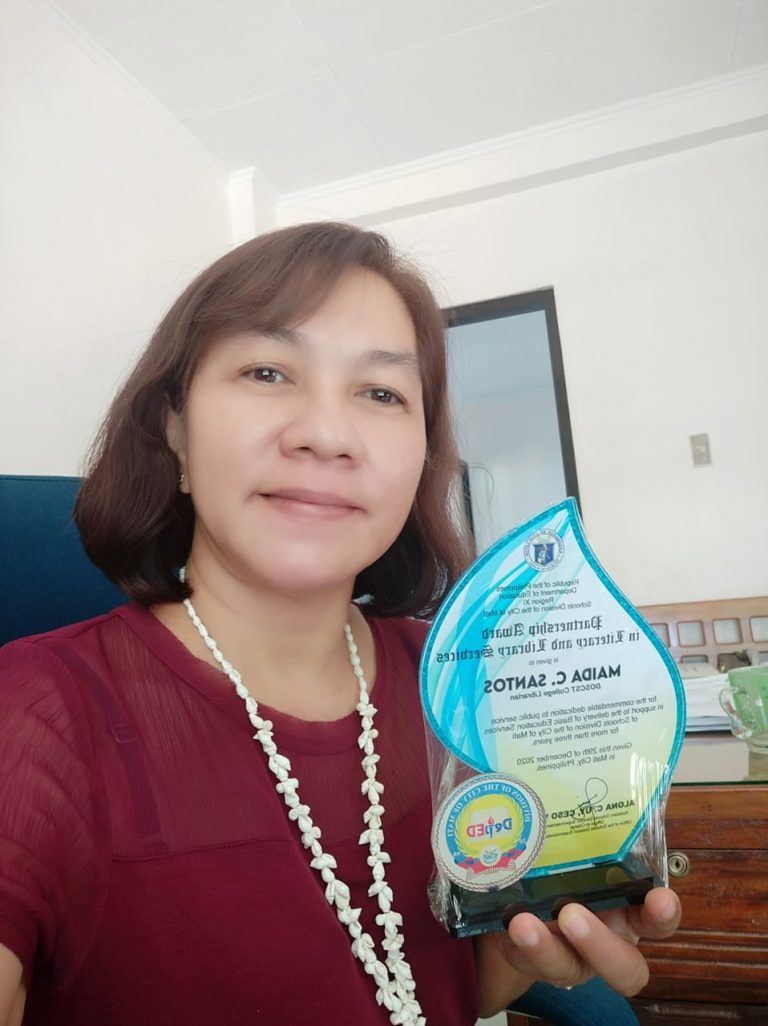 A recognition from DepEd Mati City was awarded to Maida C. Santos, RL, as representative of DOSCST in realizing the signed MOA between two Agencies emphasizing capability building among teacher-librarians and in spreading the reading advocacy program of DOSCST Library to some DepEd schools in the City.