DOrSU Researchers Discover New Weevil Species on Mindanao Island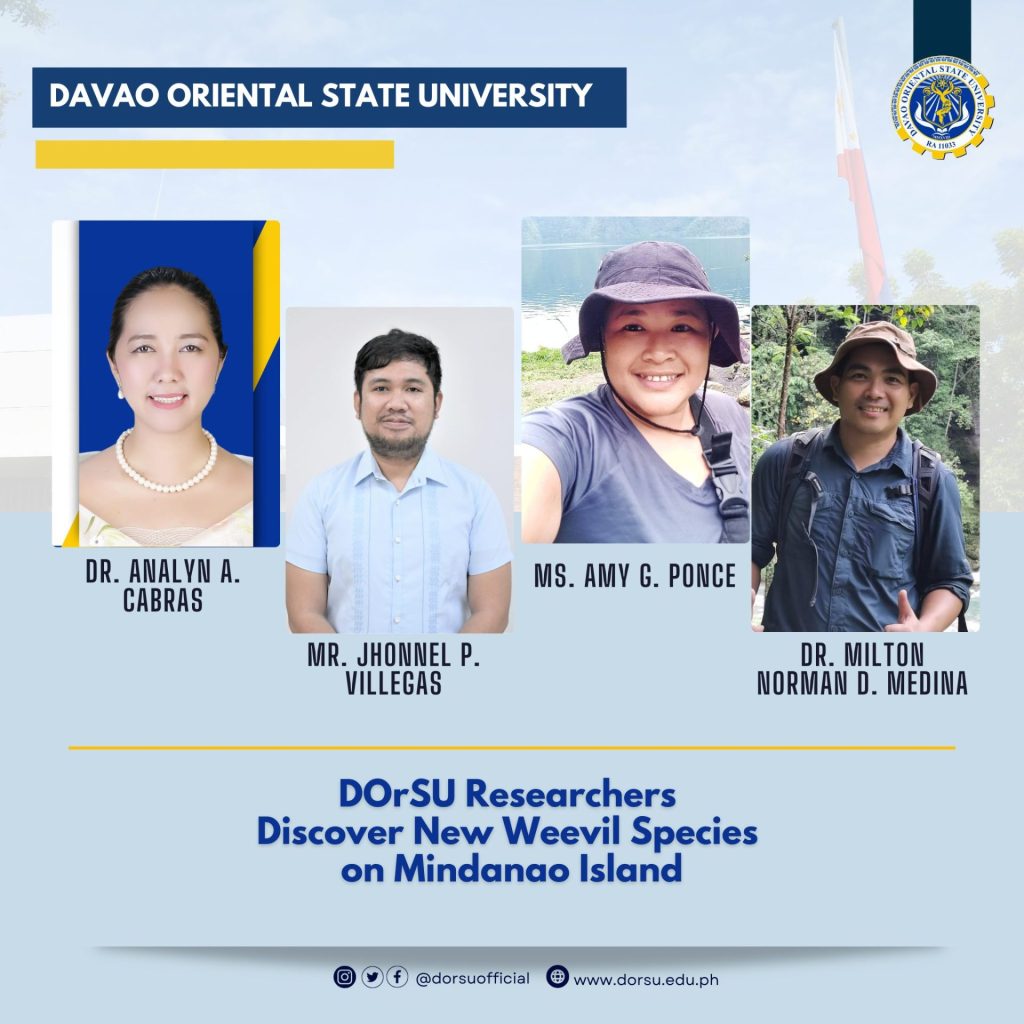 Researchers from Davao Oriental State University (DOrSU), Dr. Analyn A. Cabras, Mr. Jhonnel P. Villegas, Ms. Amy G. Ponce, and Dr. Milton Norman D. Medina, have discovered a new weevil species on Mindanao Island, officially named 𝑀𝑒𝑡𝑎𝑝𝑜𝑐𝑦𝑟𝑡𝑢𝑠 𝑚𝑎𝑑𝑎𝑦𝑎𝑤. This finding expands the understanding of local biodiversity and pays homage to the Mandaya people from Davao Oriental, Philippines.
Their work has been documented in a paper titled "𝑀𝑒𝑡𝑎𝑝𝑜𝑐𝑦𝑟𝑡𝑢𝑠 𝑚𝑎𝑑𝑎𝑦𝑎𝑤 sp. n. (Coleoptera: Curculionidae: Entiminae), a new flightless weevil from Eastern Mindanao, Philippines," published in the Scopus-indexed journal Far Eastern Entomologist.
The name '𝑚𝑎𝑑𝑎𝑦𝑎𝑤' chosen for this weevil species connects science and culture, recognizing the heritage of the Mandaya people and the region's natural beauty.
Dr. Analyn A. Cabras, Mr. Jhonnel P. Villegas, Ms. Amy G. Ponce, and Dr. Milton Norman D. Medina have made significant contributions to the scientific community and highlighted the need for ongoing research and conservation efforts. (DOrSU PIO)