𝐃𝐎𝐫𝐒𝐔 𝐒𝐭𝐮𝐝𝐞𝐧𝐭 𝐒𝐡𝐢𝐧𝐞𝐬 𝐁𝐫𝐢𝐠𝐡𝐭 𝐢𝐧 𝐑𝐎𝐓𝐂 𝐆𝐚𝐦𝐞𝐬: 𝐍𝐨𝐫𝐨 𝐒𝐞𝐜𝐮𝐫𝐞𝐬 𝐆𝐨𝐥𝐝 𝐢𝐧 𝟏𝟎𝟎𝐦 𝐑𝐮𝐧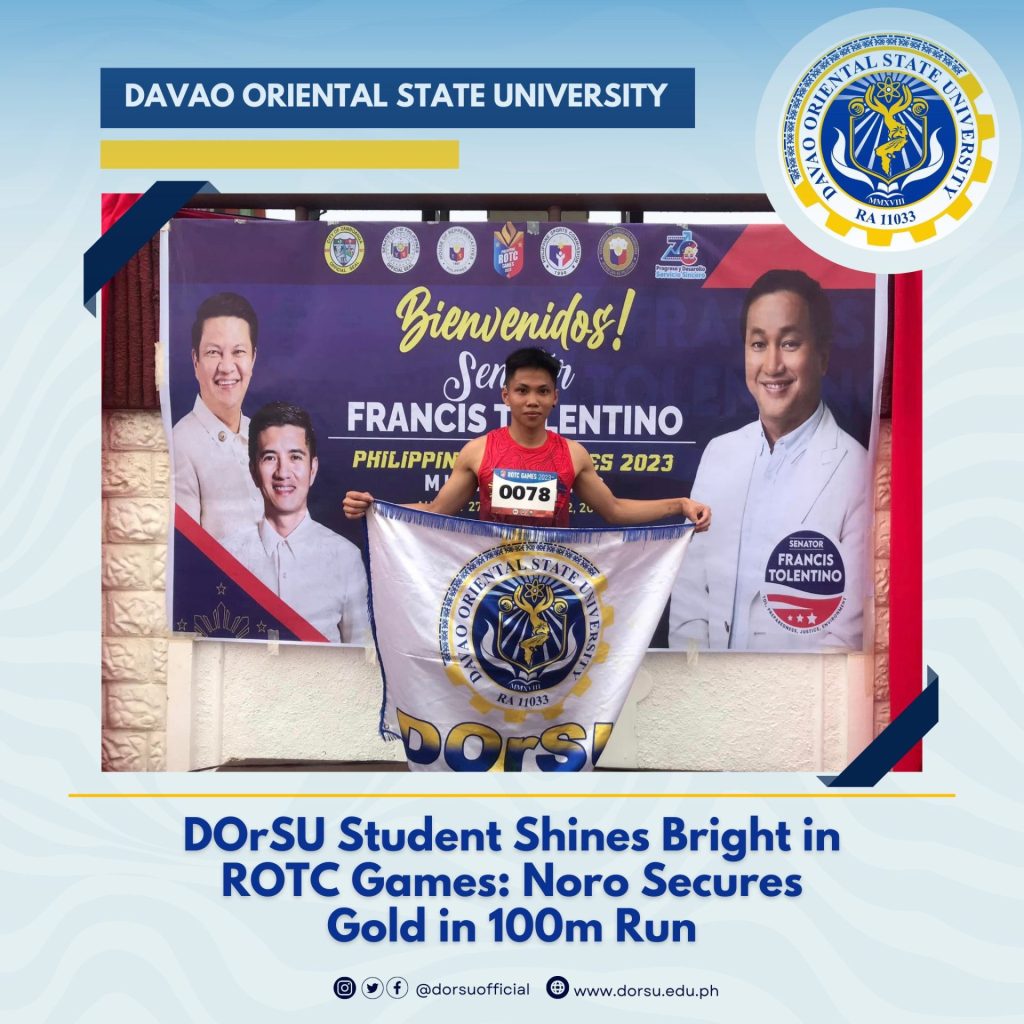 Zamboanga City – A standout performance has captured the spotlight amid the Reserve Officers' Training Corps (ROTC) Games 2023 competition. Rico Meller Noro, a student from Davao Oriental State University (DOrSU), surged ahead to seize the Gold medal in the thrilling 100-meter run.
The ROTC Games, a week-long showcase of athleticism and camaraderie, kicked off on August 27 with participants from various universities across Mindanao. Noro's victory reflects his dedication and hard work and adds to DOrSU's growing reputation for nurturing talented individuals.
Noro's triumph in the 100m run is a testament to his determination and skill on the track. Representing both DOrSU and the ROTC community, Noro's achievement is a source of pride for students, faculty, and the entire institution.
Davao Oriental State University, under the leadership of Dr. Roy G. Ponce, expressed its delight at Noro's accomplishment.
Notably, Noro's success extends beyond the 100m run. He also secured the Silver medal in the 200m race.
With the event scheduled to conclude in a few days, the DOrSU community eagerly anticipates Noro's future triumphs.