DOrSU President Proposes Concept of Regenerative Mining in Davao Oriental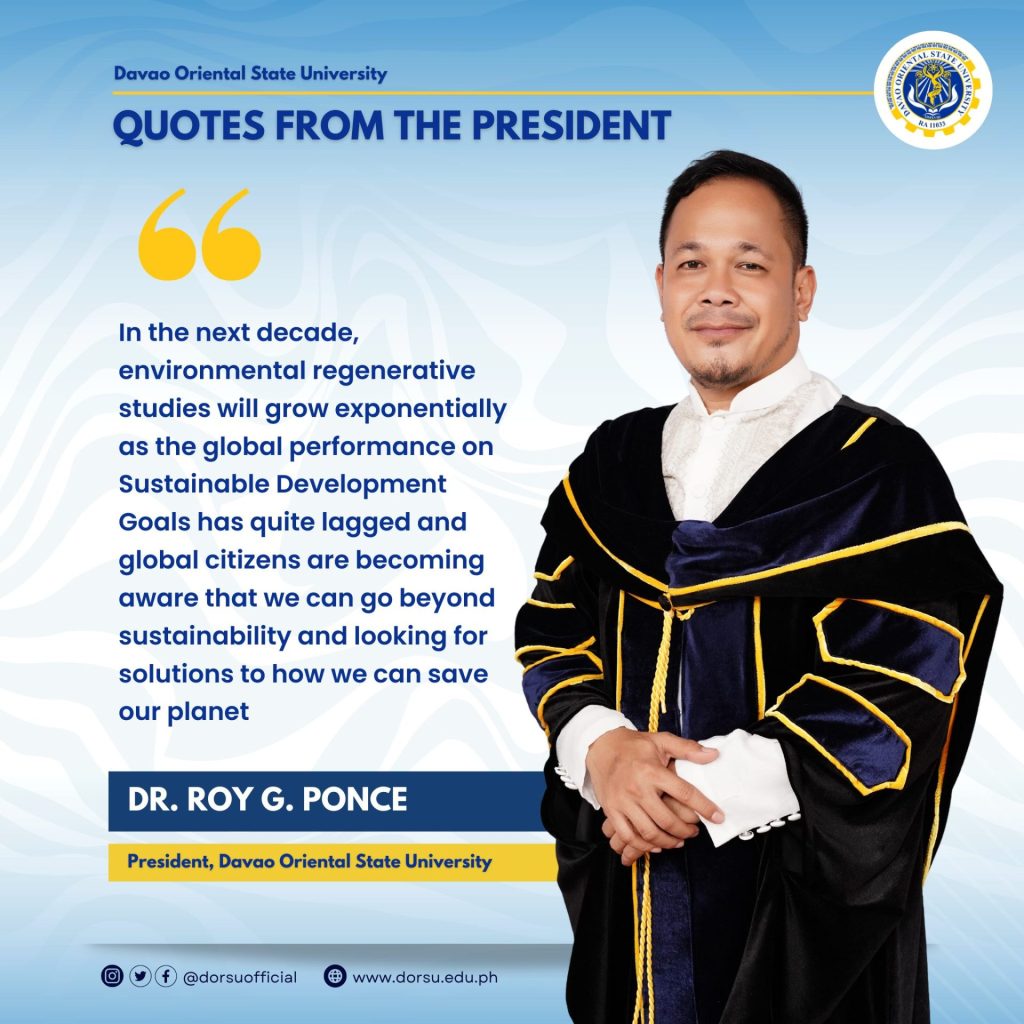 "In the next decade, environmental regenerative studies will grow exponentially as the global performance on Sustainable Development Goals has quite lagged and global citizens are becoming aware that we can go beyond sustainability and looking for solutions how we can save our planet," remarked President Roy G. Ponce during his plenary talk at the Public Scientific Congress: MINA: A Forum on the Future of Mining in Davao Oriental, held on July 24.
President Ponce introduced the concept of Regenerative Mining, emphasizing its potential to reshape the mining industry and address the critical need to balance economic development with environmental preservation and biodiversity conservation. The proposal of regenerative mining represents a transformative vision that aims to actively restore and replenish the natural resources, ecosystems, and environmental conditions impacted by mining activities.
He further stressed the importance of incorporating foresight and systems thinking into this emerging concept, allowing mining operations to proactively mitigate climate change and other environmental challenges.
The proposal garnered support from various stakeholders, who believe that regenerative mining has the potential to revolutionize the mining industry and foster a more inclusive development approach. Davao Oriental, being at the crossroads of decision-making about its natural resources, offers an ideal setting to explore regenerative mining as a sustainable solution for the future.
As the concept gains momentum, President Ponce invited all stakeholders to engage in constructive platforms to collectively shape a more sustainable and regenerative future for mining in Davao Oriental and beyond. DOrSU's commitment to pursuing Regenerative Futures demonstrates its readiness to lead the way toward a more environmentally conscious and responsible mining industry.