DOrSU 2023 Research Lecture Caravan kicks off at DORSHS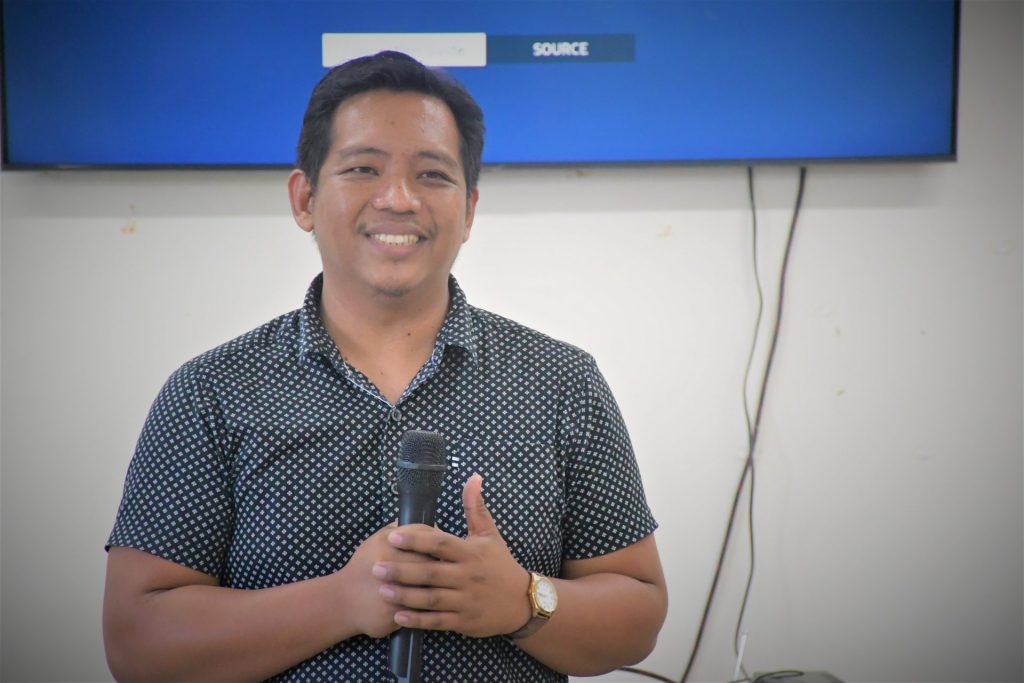 The highly anticipated 2023 Research Lecture Caravan kicked off on May 9, 2023, at the Davao Oriental Regional Science High School (DORSHS) in the City of Mati. Spearheaded by the Davao Oriental State University (DOrSU) – Research, Innovation, and Extension (RIE) Division, the event featured an informative lecture conducted by the Editor-in-Chief of the Davao Research Journal (DRJ), Prof. Edison D. Macusi.
In his talk titled "Writing Impactful Research and Data Visualization for Research Papers and Poster Presentations," Prof. Macusi delved deep into the intricacies of crafting impactful research and employing data visualization techniques to convey research findings effectively. Drawing upon practical examples, Prof. Macusi equipped the audience with strategies to amplify the impact of their scholarly work and engage a broader readership.
Complementing Prof. Macusi's lecture, Ms. Imee Maynawang and Ms. Lizel Sabino provided valuable insights on the journal submission process and citation tools. They emphasized the significance of understanding journal guidelines, formatting requirements, and manuscript preparation techniques, empowering the participants to optimize their chances of acceptance and publication. Additionally, they shared insights on navigating the peer review process, ensuring that researchers are well-prepared to address reviewer comments and enhance the quality of their work.
The attendees, comprising faculty members and officials from DORSHS headed by School Principal Jessica M. Lumapas, acknowledged the lecture as a transformative and enriching experience that significantly deepened their understanding of research and publication. They expressed their wholehearted gratitude for the opportunity, fully recognizing the importance of the activity in their professional growth and teaching endeavors.
DOrSU Director for Research Jhonnel P. Villegas reiterated the unwavering support of the entire RIE Division towards initiatives of this nature. His presence at the event underscored the university's commitment to promoting research and academic excellence throughout the region. The DOrSU RIE looks forward to extending the 2023 Research Lecture Caravan to more basic education institutions within the Province of Davao Oriental and beyond. By expanding the reach of this initiative, the university aims to foster a culture of research among educators and students, ultimately driving intellectual growth and development.