DOrSU BPEd, Mati BFP Collaborate to Provide Fire Safety and First-Aid Training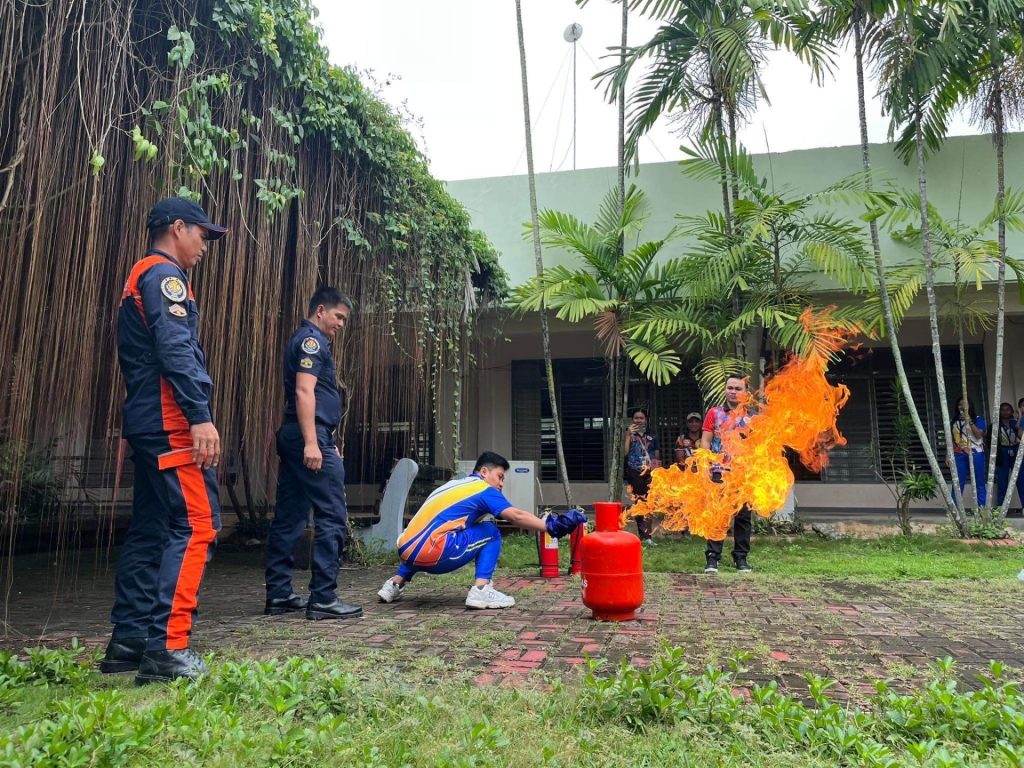 The Bachelor of Physical Education (BPEd) program of the Davao Oriental State University (DOrSU), in collaboration with the Kinetics Organization, the University Sports Office, and the City of Mati Bureau of Fire Protection (Mati BFP), held a Fire Safety Awareness and Sport-Related Injury First-Aid Lecture and Training last March 14, 2023, at the DOrSU Audio-Visual Room and Library Atrium.
The said activity was conducted in support of National Fire Prevention Month and as part of the Emergency Preparedness and Response Management course of the BPEd students. It was spearheaded by resource persons and trainers from Mati BFP, namely, SFO2 Arnold Suralta, SFO1 Primo Jabilles, and FO1 Jauja M. Gani, along with Mr. Ronald Cariaga Jr., DOrSU BPEd faculty member.
Students, faculty members, and Red Cross Youth volunteers of the university enthusiastically participated in the training, where they were equipped with valuable knowledge and skills necessary to handle emergencies.
Ms. Niña Alyssa Menor-Santiago, one of the organizers, commended Mati BFP for its unwavering dedication to safeguarding people's safety and for heeding the university's request for collaboration in carrying out the training. She further expressed her gratitude to the attendees for making the activity a huge success.
Through initiatives like the recent Fire Safety Awareness and Sport-Related Injury First-Aid Lecture and Training, DOrSU continues to demonstrate its commitment to providing students with a well-rounded and holistic education that will prepare them to navigate real-world challenges.