DOrSU, LGU-Tarragona to study possibility of Extension Classes in Tarragona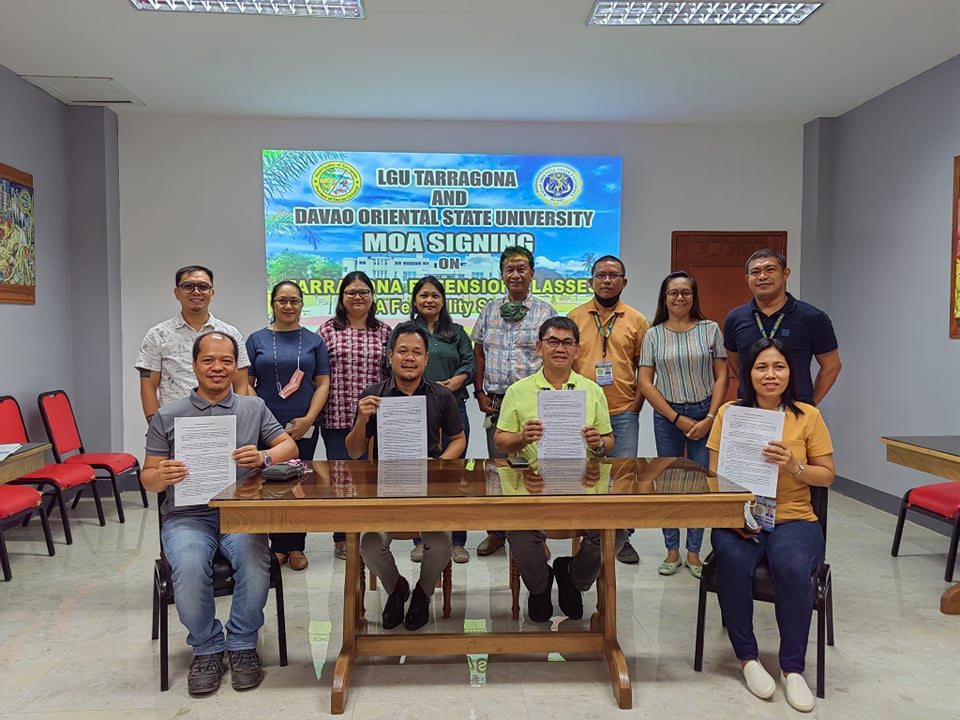 DOrSU President Roy G. Ponce and Municipal Mayor Samuel L. Uy signed a Memorandum of Agreement (MOA) to kickstart a Feasibility Study for the establishment of Extension Classes in Tarragona Davao Oriental today, October 12, 2022.
LGU-Tarragona will use the feasibility study to be conducted by DOrSU regarding the magnitude and extent of organizational, financial, and policy support to guarantee the sustainability of the Tarragona Extension Campus of Davao Oriental State University.
Furthermore, the feasibility study is one step in the multi-step process of establishing DOrSU Extension Classes in Tarragona.
As Agreed, LGU – Tarragona will provide funding for the feasibility Study for Tarragona extension classes amounting to 500 000. (DOrSU PIO)