DOrSU Infra Engineer takes Oath as Instructor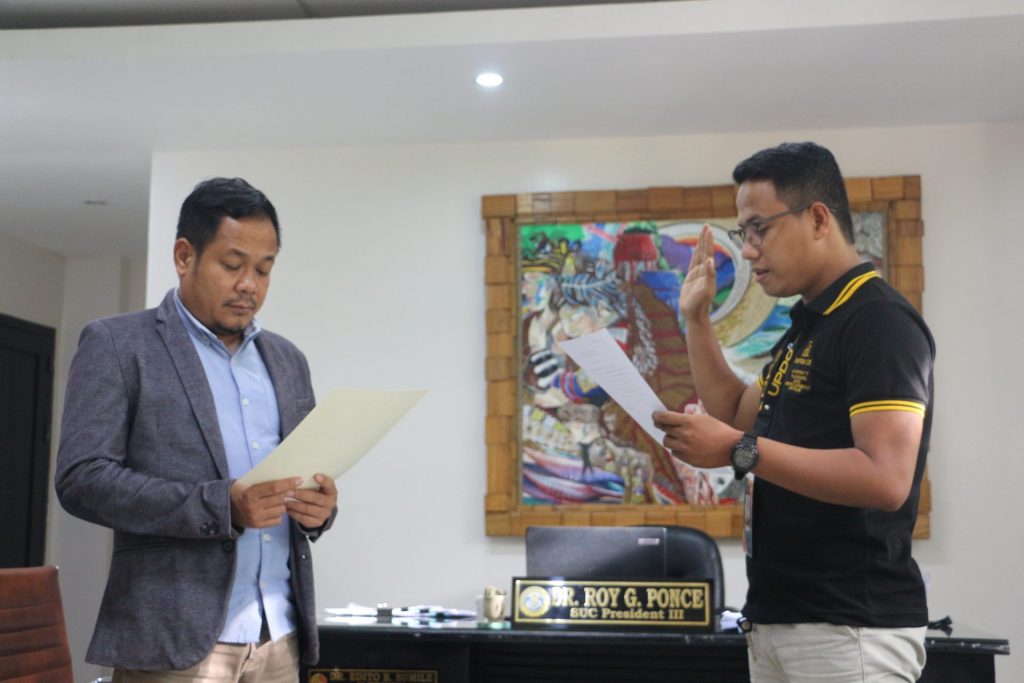 Engr. Jaypee L. Cantones took his oath as a DOrSU Instructor at the President's Office today, June 9, 2022.
He has served the University since February 2020 as an infrastructure engineer and part-time instructor in the Institute of Computing and Engineering.
More details to follow.