Janssen sweeps Sinovac, faces Astrazenica in the finals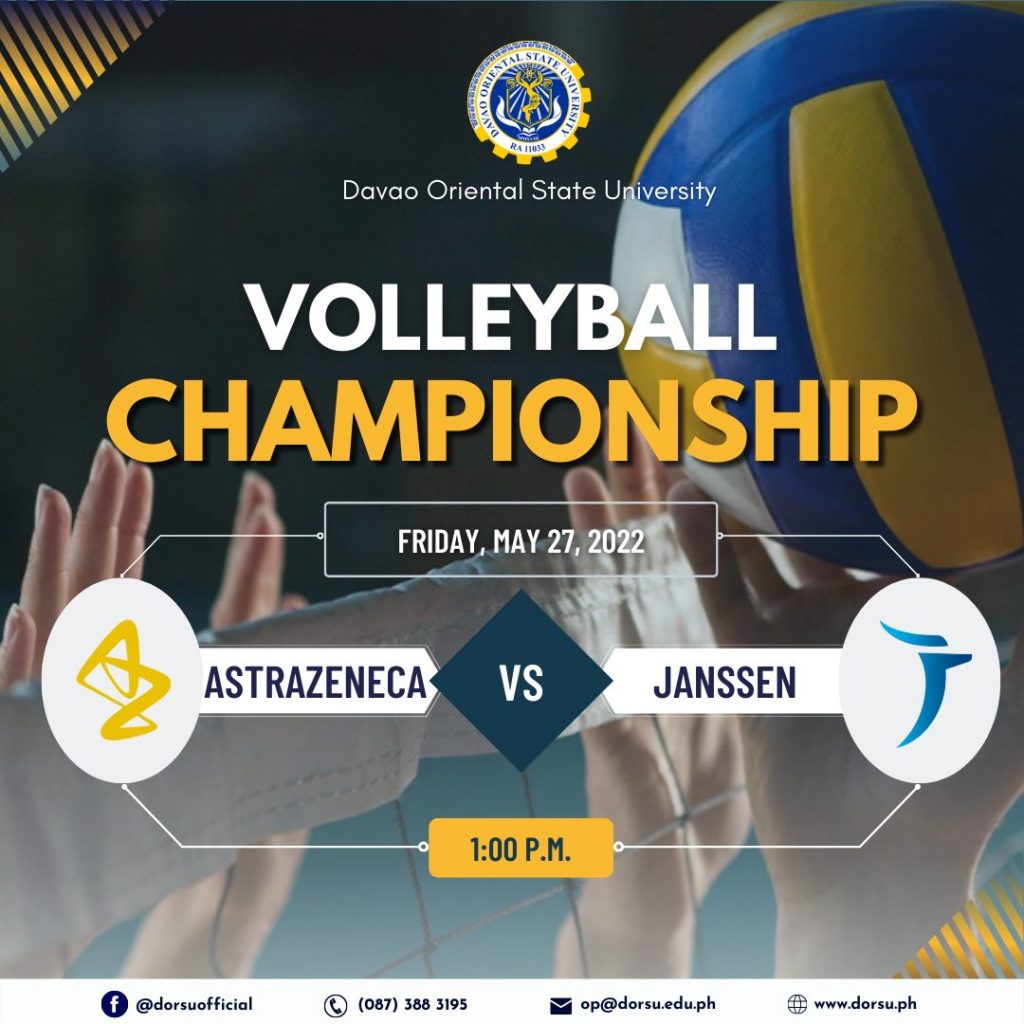 Davao Oriental State University – Janssen picked up steam in the deciding frame against Sinovac, 2-0 (25-23, 25-21) in a do-or-die match of the Final Four match during the 1st founding anniversary volleyball tournament held at the DOrSU sports gymnasium yesterday, May 26, 2022.
Jansen will now face the undefeated Astrazenica in a best-of-three set match this afternoon May 27 at 1pm in the same venue.
More details to follow.