Training – Workshop on Intellectual Property Management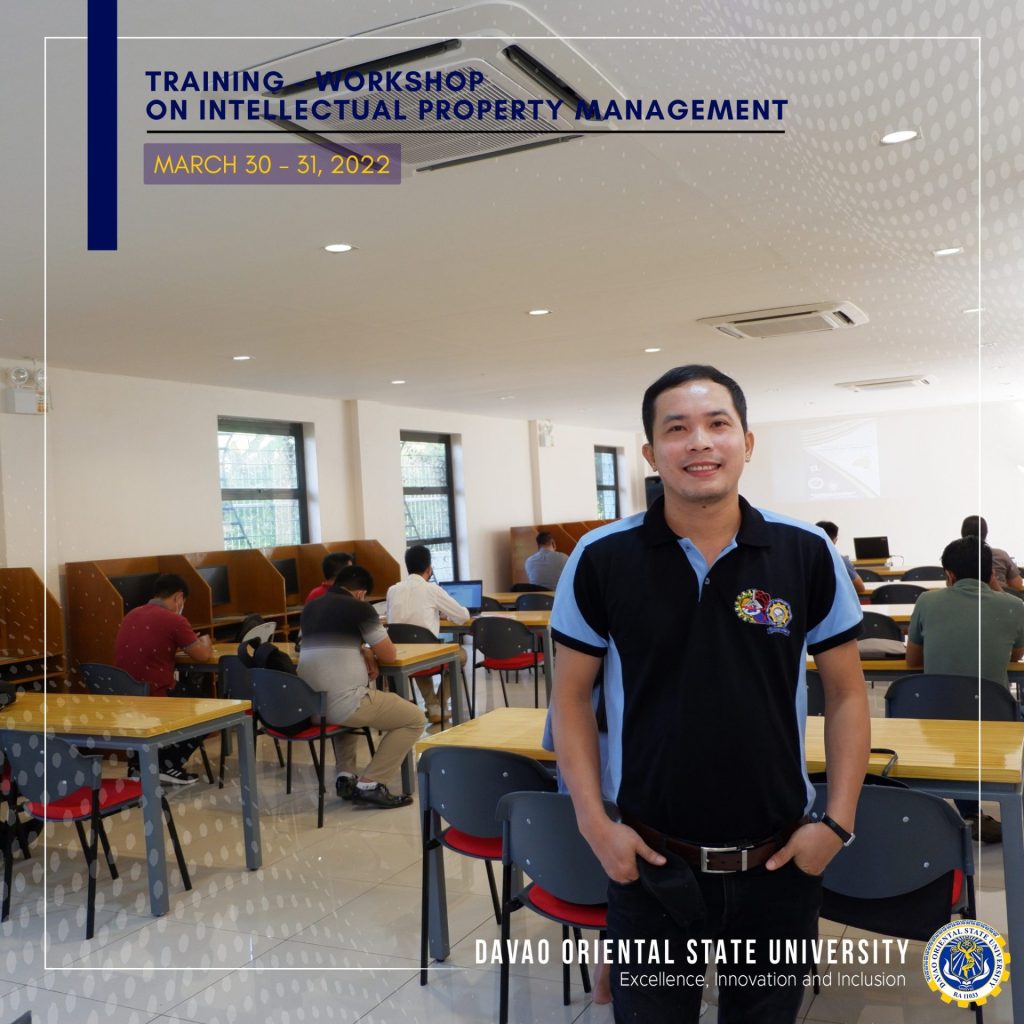 TWENTY- FIVE FACULTY MEMBERS of DOrSU completed the Training on Intellectual Property Management held last March 30-31, 2022, organized by the DOrSU-Intellectual Property and Technology Business Management (IPTBM) that aimed to capacitate teaching personnel and further enhance their awareness and skills in creating, and protecting intellectual property.
Engr. Filmann T. Simpao and Dr. Philip B. Despares, both patent agents from the University of Southeastern Philippines, were invited as resource speakers.
The training-workshop was timely, according to Mr. Venson B. Sarita, Head of IPTBM Office because DOrSU is preparing to become a University of Innovation. He said that the activity is part of the SUSTAIN-IPTBM Program funded by DOST-PCAARRD, conducted to develop innovative mindset among faculty members.
"We can promote innovation ecosystem in the university by giving importance to Intellectual Property Management like IP creation, protection and commercialization", Dr. Sarita added.
The DOrSU IPTBM Office advocates "Pagyamanin ang Yamang Isip".